Cool Stuff: Dorothy's Film Map (Featuring Over 900 Movies)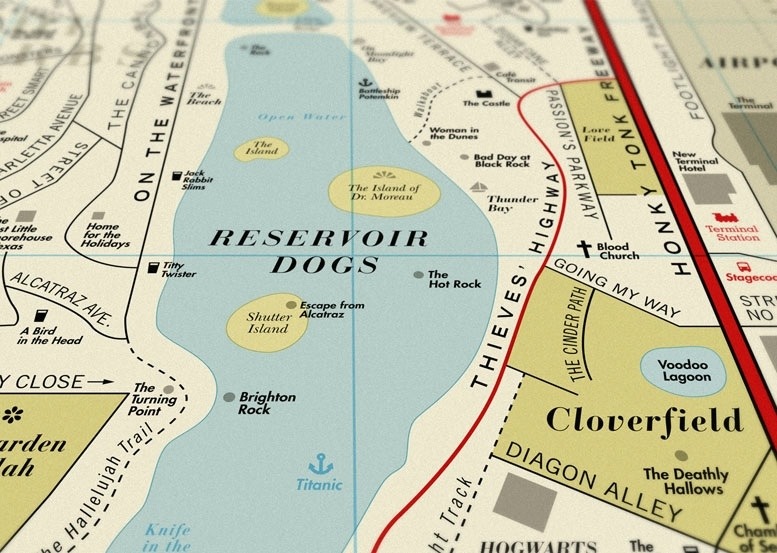 I was originally going to feature this in Page 2 but I became struck by the beauty of this print. So much so that I actually bought one myself. UK-based design studio Dorothy has created a Film Map print which features the names of over 900 movies as locations and roads on a vintage-style LA street map.
The street map features over 900 film titles including Lost Highway, On the Waterfront, Jurassic Park, Reservoir Dogs, Carlito's Way, Nightmare on Elm Street, Valley of the Dolls and Chinatown. The Map, which is loosely based on the style of a vintage Los Angeles street map has its own Hollywood Boulevard and includes districts dedicated to Hitchcock and Cult British Horror movies. Like most cities it also has its own Red Light area. There's an A-Z key at the base of the Map listing all the films featured with their release dates and names of the directors.
The 4 color print measures 60 by 80 centimeters, and comes in two flavors: A standard open edition printed on 120gsm uncoated art paper for £25 plus shipping (around $50 total for people in the US) or a signed limited edition of 250 which is printed on 120gsm Keaykolour Particles uncoated paper. See more photos of this amazing print after the jump.