'Sherlock Holmes' Partners Guy Ritchie And Robert Downey. Jr. Go To War In 'Call Of Duty Commercial'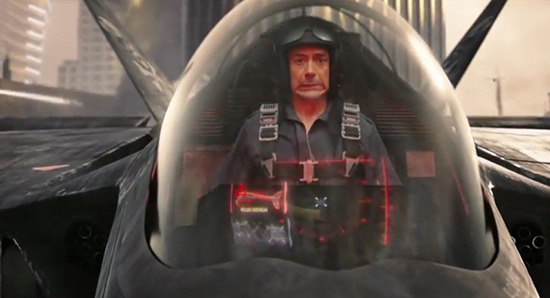 Activision is going to make a mint with the latest Call of Duty game, Call of Duty, Black Ops II, so it can afford to spend a mint making and promoting it. In addition to the general slate of talent assembled to created the game (which includes screenwriter David S. Goyer and musician Trent Reznor) the company went big with a new commercial to make sure every possible buyer knows about the game.
Guy Ritchie (Snatch, Sherlock Holmes) directed a clever and fun TV spot for the game featuring an appearance by Ritchie's own Sherlock, Robert Downey, Jr. The spot plays up the title's online gameplay aspect, and the constant competitive one-upmanship it engenders. There's even a nod (or two) to that other big-screen franchise that Downey anchors.
The official Call of Duty: Black Ops 2 live action trailer, directed by Guy Ritchie, takes you into the high-speed world of near-future weaponry. Call of Duty: Black Ops 2 arrives globally on 11.13.12.
A time-spanning, generation-spanning narrative, Call of Duty: Black Ops II introduces players to an insidious villain named Raul Menendez who hijacks the US military infrastructure to further his own agenda. Harness the power of near-future technology and advanced Robotics to pull the world back from the brink of annihilation.