'Knowing' Scribes To Write And Direct Universal's Low-Budget 'Ouija' Movie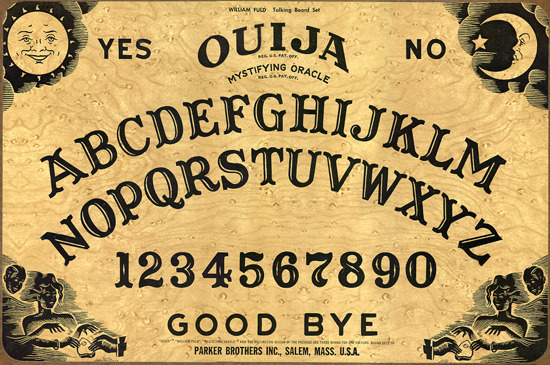 Last year, Universal Pictures decided to ditch its adaptation of the Hasbro game Ouija, and for a time it looked like Paramount would be the one to make the movie. But Paramount couldn't get it off the ground either, and it was Universal itself who eventually picked it back up this past spring, albeit in a rather different, lower-budget form. An impressive 95% lower, to be more precise: according to reports that came out around that time, the studio had chopped the production budget down from $100 million to just $5 million, or about the cost of Paranormal Activity 3.
And with that new number in mind, the studio has now found just the pair to bring the property to the big screen. Juliet Snowden and Stiles White, the writers behind Knowing and the upcoming The Possession, will write rewrite the script and make their directorial debuts on Ouija. More details after the jump.
No plot details have been revealed at this time, although between the Paranormal Activity connection, Snowden and White's previous credits, and the content of the game itself, it seems safe to assume the story will have some ghostly or supernatural elements. As far as cinematic adaptations of plotless games (ahem, Battleship), a Ouija movie actually doesn't seem like a bad idea. The game dates back to the late 19th century and all sorts of folklore and spooky stories, some purportedly true and some not, surrounding it. True, Snowden and White's previous credits don't inspire a ton of confidence, but at least they've got a potentially intersting premise to start with.