Neill Blomkamp Says Sci-Fi Comedy 'Chappie' Is Probably Next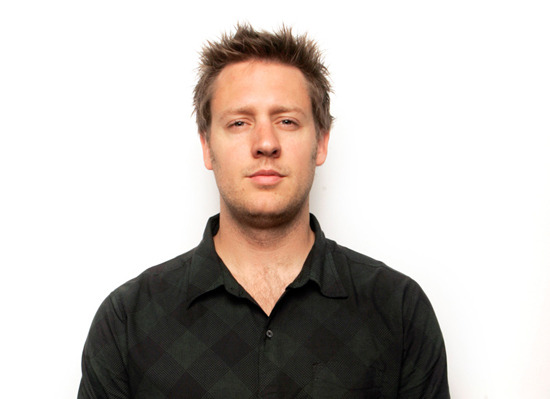 For my money, the best thing to hit a panel at Comic Con this year was Elysium, the new sci-fi film from District 9 director Neill Blomkamp. The film doesn't open until March 2013; hell, we probably won't even see a full trailer for a couple months.
But the question has already come up: what will the director do next? There are those who want to see another film set in the world of District 9, which is something that has been mentioned as a possibility, at least eventually.
That's not where Blomkamp is heading in the days after Elysium, however. He wants to make something funny.
The Playlist talked to Blomkamp, who explained that a script called Chappie, which we've covered before, is likely to be next.
I wrote Elysium on my own, but I wrote Chappie with [District 9 co-writer] Terri [Tatchell], that was written at the same time. It's like a fundamentally more simple story, a comedy, a heartfelt story, in a science fiction setting. And it's fucking hilarious, it's a really cool film. I can say that with confidence... It's a smaller film, a more esoteric one.
It's too early to really say for sure what's next after Elysium, but Blomkamp says,
[Chappie] may very well be my next project. It probably will be. But A) I wanna take some time off, and B) you need to know for sure that that's what you're going to do for X number of years. I have another idea for a horror, and for a comedy, but they're way less fleshed out than Chappie. Chappie's ready to go, and I think Chappie's what I'm making. But I'm gonna take some time to make sure.
And what about another collaboration with Peter Jackson (who produced District 9) or a prequel or sequel to District 9? It could happen, but Blomkamp sounds reluctant.
The obvious place to work with [Jackson] again is on 'District 10,' or 'District 8,' whatever you wanna call it, however, I'm not sure I'm making that film. It would be cool, but these films take two or three years to make, and the investments are so extreme, you can't accurately predict where you'll be a few years from now, I believe. If you're not creatively invested in it, you're making a mistake, and that creative investment happens day to day. So I don't know when that feeling for a 'District Whatever' film happens.