Watch The Entire 'Firefly' 10th Anniversary Panel From San Diego Comic-Con 2012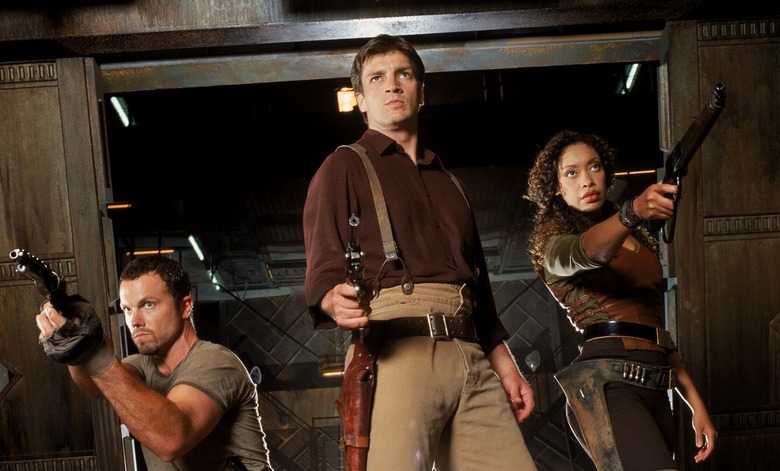 One of the most anticipated panels at San Diego Comic-Con 2012 was one celebrating the 10-year anniversary of Joss Whedon's cult TV show Firefly. The panel featured the show's writer/creator along with Nathan Fillion, Adam Baldwin, Alan Tudyk, Sean Maher, Summer Glau, and the rest of the Serenity crew talking about what the show has meant to them, and to a legion of Browncoat fans, over the past decade.
The panel was one of the most difficult to get into at the entire Con and was so emotional, it made Whedon cry. Now you can watch the entire thing online. Check it out below.
Thanks to Things From Another World and The Cinema Source (via Ain't It Cool News) for the heads up.
They also embedded the press conference if an hour of Firefly goodness isn't enough.