Karl Urban's Practical Joke Results In 10 Seconds Of 'Star Trek 2' Set Footage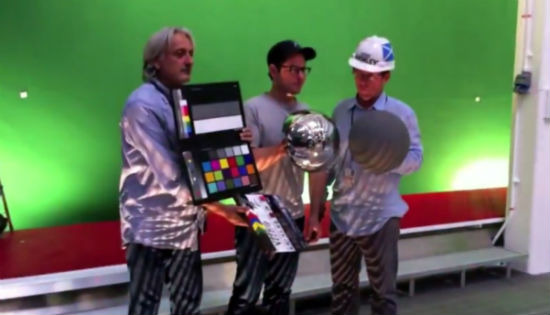 True to his word, Karl Urban has given fans exclusive peak at Star Trek 2 during San Diego Comic-Con. Kind of. Earlier this week, the star of Dredd said he'd post a video called "Star Trek Comic Con Sneak Peak" on YouTube and he did just that. The video features about three minutes of Urban himself surfing to a Cage The Elephant song followed with 10 seconds of Star Trek 2 set footage featuring J.J. Abrams wrapping production. Are there any clues in this footage? Check it out below.
Here's Karl Urban's "Star Trek Comic Con Sneak Peak." The footage in question begins at 3:46
This is exactly what I expected from this footage and, frankly, am surprised there's anything Trek related in it at all.
What is Abrams holding? Does it mean anything or is it just some piece of film equipment?