'Iron Man 3' Armor Revealed On Convention Show Floor [Comic-Con 2012]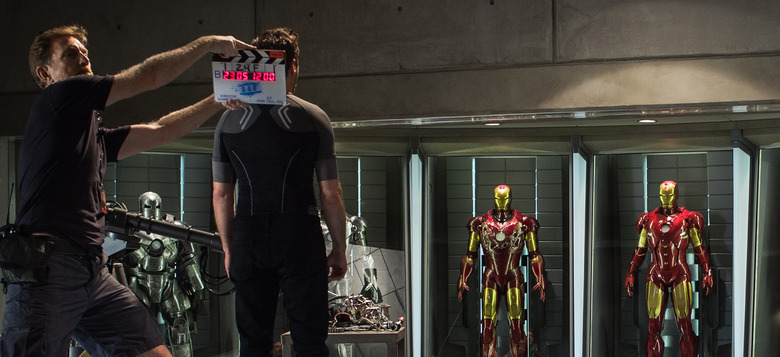 The Marvel Studios panel for Iron Man 3 doesn't take place until the end of the day today in Hall H, but something new from the film was revealed on the Comic Con show floor when the doors opened this morning. The Iron Man Mark VIII armor was waiting for fans at the Marvel Booth, and you can check out some photos below.
Because our team is waiting to get in to Hall H at the moment, these photos come courtesy of
.