New 'The Master' Poster Is A Dramatic Kaleidoscope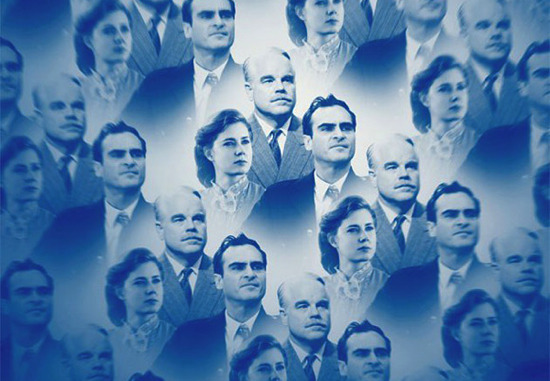 The best news this weekend was that Paul Thomas Anderson did a sneak screening of his new film The Master on Friday night after a showing of The Shining in Santa Monica, and that attendees were very impressed by the director's work. Philip Seymour Hoffman plays the title character, a self-made religious/cult leader in the vein of Scientology's L. Ron Hubbard; Amy Adams plays his wife, who has power behind the scenes; and Joaquin Phoenix is the alcoholic ex-Navy drifter who comes into their orbit.
The actors all received excessive praise for their work from those who saw the film this weekend, and we're looking forward to hearing more about it at the Venice and Toronto festivals, before the film begins to hit US theaters on September 14.
Before any of that takes place, however, you can look forward to the film by decyphering the film's new one-sheet. The image has the look of a mild kaleidoscope, or perhaps and insectoid eye. Check it out in full below.
So what does this have to do with the film? Having watched the full trailer a couple times and skimmed some full reviews from Friday's screening I have a few ideas, but I'm reluctant to think about it too much before seeing the film for myself. I'd rather just let the meaning become clear as the story unfolds.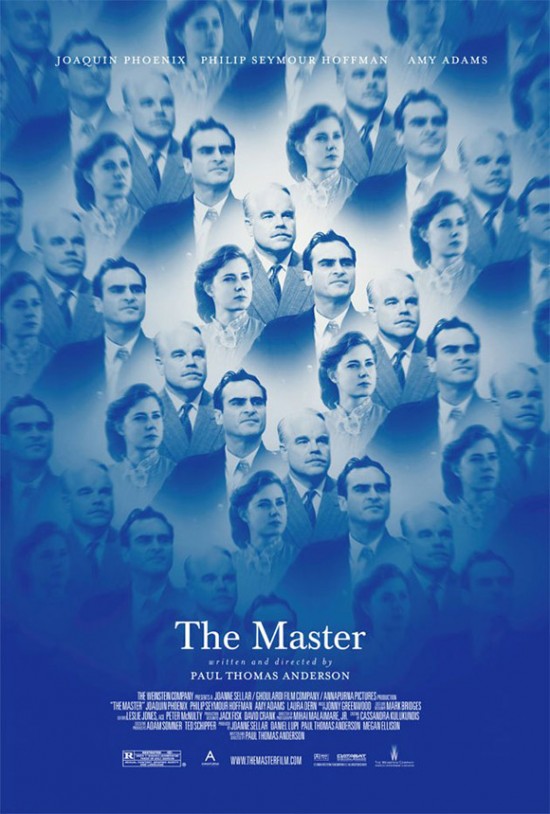 [via FirstShowing]