Will Smith Thinking About Making Directorial Debut With Vampiric Cain And Abel Movie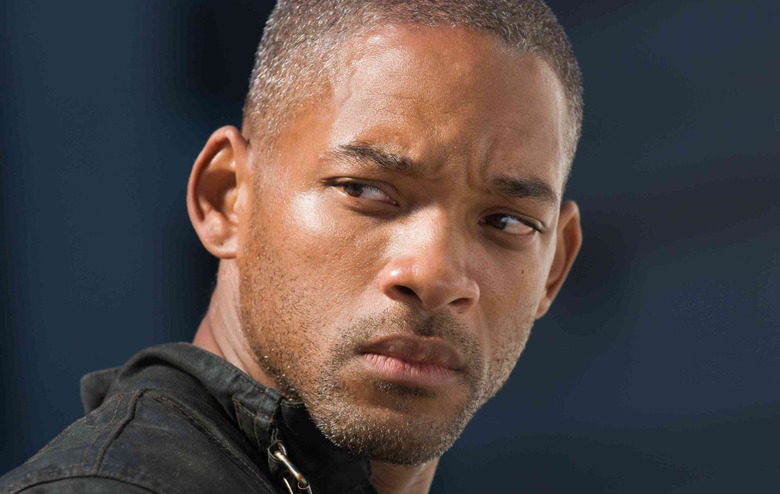 Like so many actors before him, Will Smith has caught the directing bug. Smith has mainly stuck with acting and producing since breaking out in the '90s with The Fresh Prince of Bel Air, but is now eyeing a directorial debut with a Cain and Abel movie set up at Sony. This seems to be the same project that he attached himself to back in 2010, as a star and producer. Last we heard, that script (by Dan Knauf and Smith's brother-in-law Caleeb Pinkett) combined two hot Hollywood trends — Biblical epics and vampires. More details after the jump.
While the premise sounds, frankly, kind of ridiculous, it seems miles more interesting than another Men in Black or Hancock retread. Especially since it means we'll get a chance to see what Smith can do as a director. On the other hand, it's tough to gauge what quality level script he'll be working with. Knauf is a seasoned TV writer best known for creating Carnivàle, which is encouraging, but he has limited experience writing for features. Pinkett's only previous writing credit, according to IMDb, is a short film called "The Seventh Commandment."
Bible-based retellings seem to be of particular interest to Hollywood right now, perhaps because the town's run out of fairy tales to grittily reboot. In addition to Smith's Cain and Abel movie, there's also Darren Aronofsky's Noah, two separate Moses films from Steven Spielberg and Ridley Scott, and the Seth Grahame-Smith adaptation Unholy Night.