Channing Tatum Working On A "Bigger" 'Magic Mike' Sequel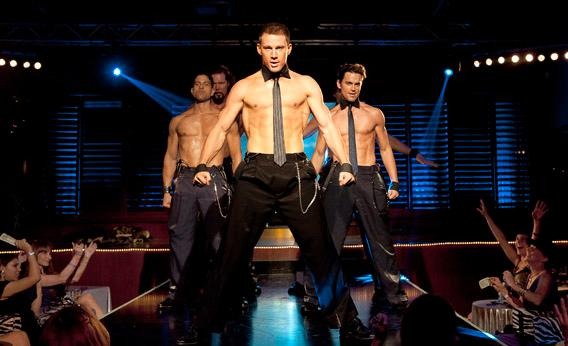 If you enjoyed Steven Soderbergh's Magic Mike for its more thoughtful dramatic aspects, you may think the film doesn't really need a sequel. But if, on the other hand, you loved it for the flashy striptease numbers, perhaps you'll be interested to know that a "bigger" (no pun intended, I think) sequel is already in the works. Star Channing Tatum spilled the beans during a recent Twitter interview. Read his comments after the jump.
There's also no word at this point on which of the cast and crew might return. Magic Mike director Steven Soderbergh's made noises about retiring or transitioning into TV, which suggests he may not be up for another Magic Mike movie. (Of course, people un-retire in Hollywood all the time.) Meanwhile, writer Reid Carolin, stars Alex Pettyfer, Adam Rodriguez, and others have previously mentioned an interest in seeing a Magic Mike musical hit Broadway.
Magic Mike 2 is just one of many upcoming projects for Tatum, who in the past couple of years has gone from occasional leading man to ubiquitous A-lister. He's starred in four movies this year (Haywire, The Vow, 21 Jump Street, Magic Mike) and has some three more due out next year (G.I. Joe: Retaliation, The Bitter Pill, White House Down). Beyond that, he's also signed on for Lego: The Piece of Resistance, Foxcatcher, and an Evel Knievel biopic, among other projects.