Ed Helms In Talks For 'Vacation' After All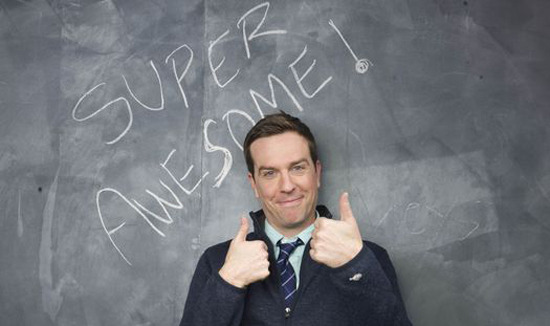 A few months back, we got word that Ed Helms was being eyed for John Francis Daley and Jonathan Goldstein's Vacation reboot/sequel. But Helms shot down the casting soon afterward, saying that he'd heard "nothing" about it and that he had "no idea" where the press had gotten that impression.
Now, however, it's looking like we were on the right track the first time. According to a recent report, Helms has just been cast as protagonist Rusty Griswold, the grown-up son of Chevy Chase's Clark Griswold from the first film. Read more after the jump.
In spite of the earlier rumors, the trade publication reports that Helms was not, in fact, in talks for Vacation at that time. The studio was waiting to get a director on board before sending out offers to potential stars, but now that Daley and Goldstein are set to helm, casting has begun in earnest.
Vacation will see the adult Rusty following in his father's footsteps, as he takes his own family on the road for a vacation, running into all manner of mishaps along the way. Helms takes over a character played by Anthony Michael Hall in the first film, though as the lead of the new movie it's more like he's replacing his NBC colleague Chase.
The film will be the fourth installment of the National Lampoon's Vacation franchise, which started in 1983 with the Harold Ramis-directed comedy of the same name. The series continued with European Vacation and Christmas Vacation, but stagnated in the '90s after Vegas Vacation proved a box office disappointment. Vacation will be the first theatrical entry in a decade and a half.