'The Cabin In The Woods' Director Drew Goddard Rewriting The End Of 'World War Z'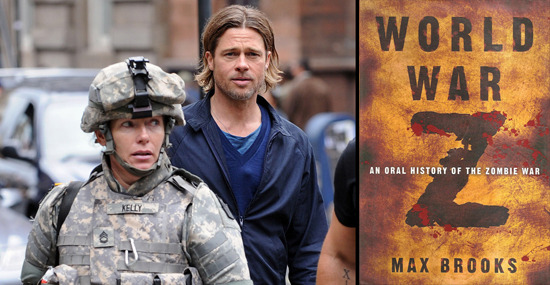 The Paramount adaptation of Max Brooks' novel World War Z, directed by Marc Forster with Brad Pitt in the lead role, ran into some trouble months ago. The film's release date was pushed and extensive reshoots scheduled to create footage that addresses big story deficiencies. As part of that reshoot process, Damon Lindelof was hired to rewrite the end of the film. (That move raised some eyebrows, given the general perception of Lindelof's facility with endings as seen in Lost and Prometheus.)
Turns out that's not quite what happened, however. While Lindelof came up with the idea for the new ending, he didn't have time to write the script, and so the real work fell to Drew Goddard, who wrote for Lost, scripted Cloverfield, and co-wrote and directed and The Cabin in the Woods.
Deadline says that Goddard may not even be the final writer on the project, as he has other work to do. (Such as the last stages before shooting of Steven Spielberg's Robopocalypse.)
Who might step in as the clean-up hitter writer? Could be Christopher McQuarrie, as Paramount is reportedly quite happy with his work writing and directing the Tom Cruise film Jack Reacher. But Cruise also wants McQuarrie to do rewrites on All You Need is Kill, so he may not have time to do World War Z.
You got all that? The takeaway here may simply be that Paramount has enough invested in World War Z at this point that it is willing to throw lots of money at pulling a new ending together. It's troubling to hear that there could already be three writers on the new ending, and hopefully the combination of talent will lead to a conclusion for the film that works.
There's also a statement that, while the reshoots aren't scheduled yet (as the script for them isn't done) Marc Forster will indeed return to direct the new stuff. That was in doubt.