Brief First Video Look At Sam Raimi's 'Oz: The Great And Powerful'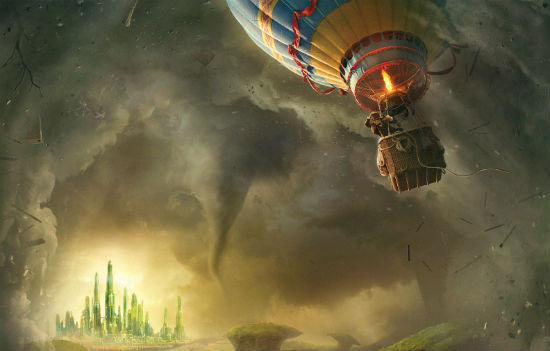 After checking out the new Spider-Man film I went back to Sam Raimi's take on the character, and the enjoyment I got out of Raimi's Spider-Man once more also upped my interest in his new film Oz: The Great and Powerful. We've seen very little from the movie so far — just one not-so-good shot of James Franco as the title character, and a pretty poster that doesn't show much at all.
Now ET has run a quick set visit video that features an interview with Franco and some explanation of the prequel to The Wizard of Oz, in which Franco's character finds himself in Oz and has to contend with three witches, played by Mila Kunis, Rachel Weisz, and Michelle Williams.
Check out the video below.
We'll very likely see more footage from the film this week at Comic Con, and we'll report on that as soon as a screening happens. Oz: The Great and Powerful opens on March 8, 2013. [via The Playlist]