Jennifer Lawrence Attached To Play Half Of Unusual True-Life Couple In 'Ends Of The Earth'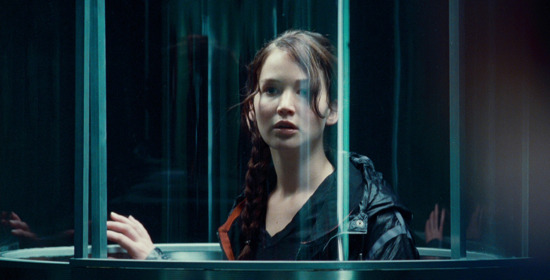 Winter's Bone let everyone know that Jennifer Lawrence was one of the brightest new acting talents around, but it was the stepping stone of X-Men: First Class and, more crucially, The Hunger Games that made her a star. But she isn't sticking exclusively to big-budget mainstream films. Lawrence seems to be balancing roles between those tentpole franchises and smaller pictures. Her latest attachment is to a true-life romance called Ends of the Earth, which The Weinstein Company has nearly picked up.
Chris Terrio, who adapted Argo for director Ben Affleck, is also adapting a true story for this film. The source is the history of Ernest and Lydie Marland, an oil baron and his adopted daughter, whose familiar relationship turned into a romantic one as Lydie grew older.
Variety says that Lawrence will play the "educated, headstrong" Lydie,
...who was adopted as a girl by her aunt Virginia and uncle Ernest. She later becomes their adopted daughter and eventually becomes Ernest's wife. Urging him to raise workers' wages and give them unpredecented access to medical care, she earns the nickname the "princess of the prairies."
There's a lot more to their story than the slightly salacious aspect that you'd imagine after reading that an old guy married his much younger adopted daughter. Ernest and Lydie stuck together through many years and changing fortunes, until Ernest's death in 1941. She lived much of the last half of her life as a recluse.
We don't have word of a director for the film at this point, nor of an actor to play Ernest.
Lawrence will also be seen soon in the horror/thriller House at the End of the Street, and in David O. Russell's comedic drama Silver Linings Playbook, as well as in the film Serena. She'll go to work soon shooting The Hunger Games: Catching Fire, and then bounce right into X-Men: Days of Future Past. If things work out, this would likely shoot after X-Men.