'Man Of Steel' Likely To Be DC's Only Film For Three Years; WB Hopes To Announce Slate Soon, 'Justice League' To Appear In Video Game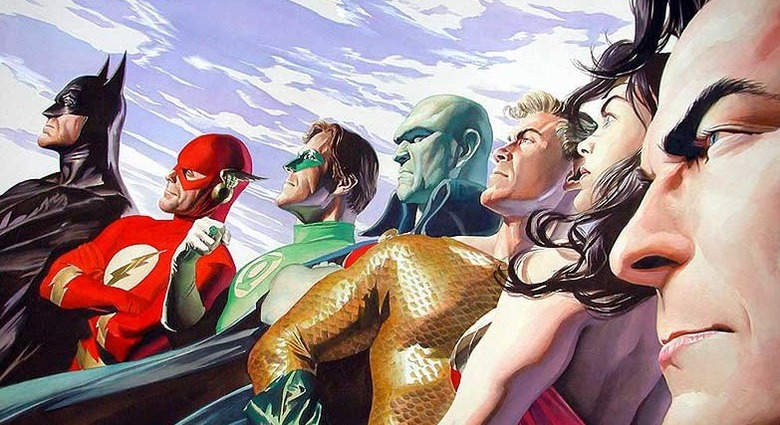 The unparalleled success of this summer's Marvel movie The Avengers, coupled with the interest in Christopher Nolan's final Batman film, The Dark Knight Rises, has shined a bright spotlight on DC Entertainment, a division of Warner Bros. If Marvel can make billions with second tier superheros like Iron Man and Thor, why hasn't DC done the same thing?
They're trying. The Internet rejoiced when Warner Bros. announced they were finally pushing ahead with their big superhero team up film, Justice League. At the same time writers were revealed to be working on a Wonder Woman movie and we've all heard about long rumored films featuring The Flash, Shazam and others.
Still, though things are in motion, the only DC character with a movie in production – or scheduled at all – is Zack Snyder's Man of Steel, a film which will have its coming out party at San Diego Comic-Con this weekend. According to sources, that'll likely be the only DC movie for upwards of three years as the company tries to line everything up. Warner Bros. film group President Jeff Robinov revealed, ""My hope is that over the next month or so we'll be ready to lay out the plan for the next DC movies" and they're already doing that in video games, comics and more.
The above quote and information about Man of Steel come from a fascinating article in the Los Angeles Times, which highlights some of DC's struggles and different tactics they've taken from Marvel.
One that seems to be the most glaring, though, is that Marvel allowed almost all of their A-List heroes – Spider-Man, The X-Men, Fantastic Four, etc. – go to other studios, a decision the company regrets. DC has everyone – Batman, Superman, Wonder Woman – and can do whatever they want. But outside of Christopher Nolan's films – the three Batman movies and Man of Steel, which he's producing – nothing has quite come together.
A strong step in the right direction, though, is public awareness via other mediums. DC recently relaunched all of their comics in a massive event called The New 52 and Variety reports all of the Justice League characters will be appearing in the next DC themed video game by Rocksteady, the company behind the super popular Batman: Arkham Asylum and Arkham City. This, along with the appearance of Batman and Superman in the new Lego movie, the Arrow TV show making it to the CW, shows on the Cartoon Network and more are all ways DC is trying to catch up. And they have the characters to do so.
Read more about all of this in the LA Times and Variety. Do you think DC can match the success of Marvel?