Jason Bateman To Direct Indie Comedy 'Bad Words'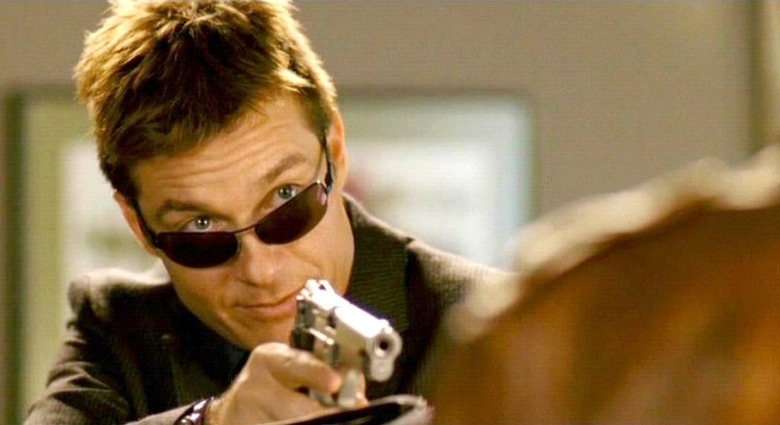 Jason Bateman is about to make his feature directorial debut and by God, he's earned it. The long time comedic actor had some up and downs early in his career but has been at the top of Hollywood comedy casting calls for the past several years, starting with Arrested Development and up to last year's Paul, Horrible Bosses and The Change-Up. He's directed a bunch of TV episodes but Variety reports he'll now be both star in and direct the indie comedy Bad Words, a Black List script by Andrew Dodge. Bad Words tells the story of bitter adult who uses a loophole to enter a spelling bee for children. Read more after the jump.
According to Variety's story, Bateman's production company DumbDumb will co-produce with Darko Entertainment. Darko recently did another dark, indie comedy, Bobcat Goldthwait's God Bless America. Here's a plot description of Bad Words from the 2011 Black List:
The bastard child of the organizer of the national spelling bee gets his revenge by finding a loophole and attempting to win the bee as an adult, only to find friendship in a young Indian contestant.
Variety's description also mentions a female reporter, probably the love interest, and that the lead exposes the young Indian contestant to "the wilder side of life."
I can totally picture Bateman doing that. And, like I said at the top, Bateman has earned this shot. He's paid his dues, done movies good and bad with parts both big and small and maybe we'll see that he has a real talent for directing as well. It's worked for plenty of other high-end actors.
Do you think Bateman and Bad Words sound like a good match?