Breck Eisner In Talks To Direct 'Stretch Armstrong'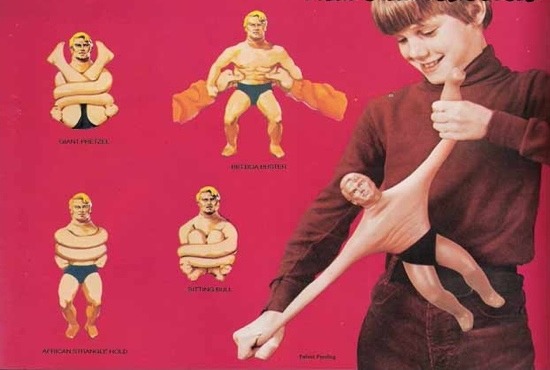 Just when you thought it was safe to go back to the toy box. A film based on the old gel-filled elastic muscleman figure Stretch Armstrong was in development at Universal for a couple years, with Taylor Lautner (Twilight) notoriously attached to star. But like many of the other Universal films once in development based on Hasbro properties, Stretch didn't make it to production.
Relativity made a pact with Hasbro to develop a different film based on the toy, and the latest move forward has been made public. Breck Eisner, who directed the remake of The Crazies, is now in talks to direct the film.
Eisner was almost a big thing for a minute. He made the Clive Cussler adaptation Sahara in 2005, a film with several problems that drew Cussler's ire, and then released The Crazies in 2010. He has been linked or attached to a few big properties, notably the remake of Escape From New York that New Line dropped last year. 
Dean Georgaris wrote the version of Strech Armstrong that Eisner is signing on to, after being hired in April. We don't have any details about his script at this point. [THR]