Michael Caine Will Probably Be In Christopher Nolan's Next Film, Says Michael Caine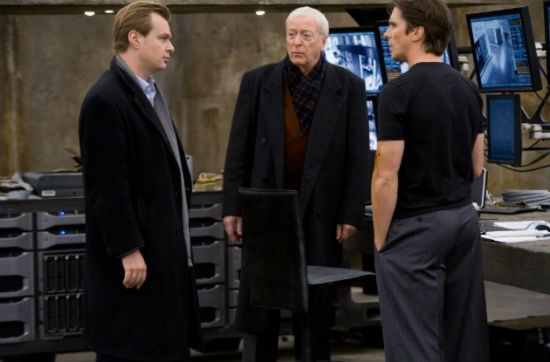 The only person who knows what Christopher Nolan is going to do next is Christopher Nolan. But Michael Caine might know more than most of us. Nolan, who has confirmed his next project won't be a fourth Batman film, or Justice League, is apparently working on an original idea as a follow-up to The Dark Knight Rises. He may have even cast the Oscar-winning actor in the film. Read Caine's quote and more after the jump.
Here's the exchange between Empire Magazine and Caine:
Q: How do you feel about Chris now ending the series?
A:He's got to go on, he's got some other idea, and I'm in it! I've been in everything he's done since he's been in Hollywood. We're each others' good luck charms. I always say to him, "I'm not your good luck charm, you are mine!" (laughs)
The second part of Michael Caine's statement isn't exactly true. He's been in Christopher Nolan's past five films, yes, but not Insomnia, which was the director's first real "Hollywood" movie. So if he's not right about that, maybe he's not right about being in this "other idea." Still, it makes more sense than not Nolan would cast Caine again and be moving onto "some other idea" as opposed to a proven property.
The bigger question for me is the scope and genre of Nolan's next film. The director has consistently made action thrillers but we know he's also great at small movies along with the as big ones. You'd imagine, after The Dark Knight Rises, he'd want to make something smaller but the same could've been said before The Dark Knight and he followed it with Inception.
What are your thoughts on Nolan's next film?