Can 'The Social Network' Producers Turn 'Fifty Shades Of Grey' Into A Real Movie?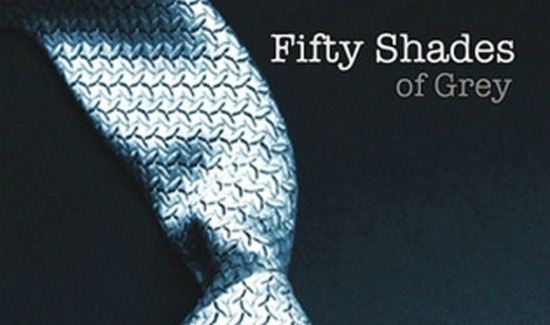 The fanfiction turned supermarket porn megahit novel Fifty Shades of Grey is coming to screens eventually (maybe) and after a few months of working with the property Universal and Focus Features have announced the producers for the film. Michael De Luca and Dana Brunetti, who collaborated on David Fincher's The Social Network, will oversee the project.
That means they have the herculean task of making sure that the movie pleases the book's many fans at the same time as it will likely dial back the explicit S&M flavored sex. But without that, the film will have to pay attention to the book's main characters, the young inexperienced virgin Anastasia Steele (seriously, that's the character's name) and her first paramour, the domineering, damaged billionaire Christian Grey.
THR announces that the Social Network producers will make the film, and I hope I'm not the only one who saw THR's headline and hoped that highfalutin' lit-to-film producer Scott Rudin was involved. Sadly, he is not.
The trade quotes Donna Langley of Universal saying,
At its core, Fifty Shades of Grey is a complex love story, requiring a delicate and sophisticated hand to bring it to the big screen. Mike and Dana's credits more than exemplify what we need in creative partners, and we're glad to have them as part of our team.
And, all snark about the book and the way that it is crafted aside, there's something interesting in Fifty Shades of Grey that people have obviously responded to. It's a sexually open, explicit book at a time when that sort of thing isn't as commonplace as perhaps it should be. The slightly extreme lifestyle depicted in the book isn't for everyone, but if the film can capture some spirit of sexual exploration then it might end up being more valuable than the book. (Do I really think that will happen? Nope, but I can try to stay positive about it.)