'Indiana Jones' Blu-Ray Trailer Promises Seven Hours Of Bonus Features And More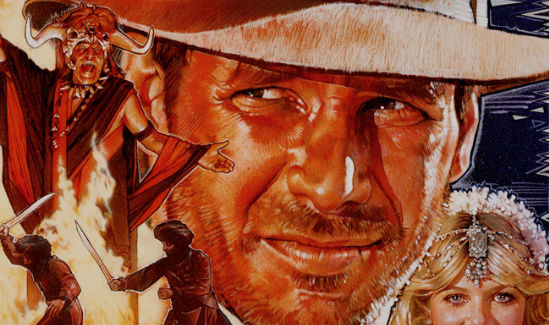 For years Steven Spielberg didn't embrace DVD and all of his classic films stayed on VHS only. Eventually, he had a change of heart. The same can be said for the DVD to Blu-ray conversion. Spielberg was originally tentative to allow his films onto the new high definition format but has since changed his mind. Jurassic Park is already out. Jaws is on the way, as is E.T. The Extra Terrestrial and, most likely, others are too. The most exciting release, though, may be the set of Indiana Jones films which will be released on Blu-ray September 18.
A new trailer for the release has come online showing a bunch of fantastic behind the scenes footage, some of which was reportedly not on the DVD box set released several years back. Check out the trailer below.
Thanks to Bleeding Cool for the heads up on the trailer, which they surmise will be playing at the LucasFilm booth at San Diego Comic-Con, next to the real-life snake filled Well Of Souls that'll be on the floor.
They also point out this awesome fan edit which is exactly the same, except it shaves 8 seconds off. That 8 seconds (out of 2 minutes and 38 seconds) completely removes Indiana Jones and the Kingdom of the Crystal Skull. That's pretty pathetic that even the official trailer only gave the movie that much time.
Being a super Indiana Jones fan, there's a good shot I'll be picking this up when it comes out. Or at least wait for a really good sale around the holidays. I can't help but be a tad bit ticked off, though, when a new set is released for a classic film series like this and it has new behind the scenes features. Meaning, they already released a big box set and they either purposely held stuff back or didn't look hard enough the first time. It's classic LucasFilm though. Will we ever get an actual ultimate box set of these or the Star Wars films?
Did these trailers get you excited?