'Martha Marcy May Marlene' Helmer Sean Durkin To Direct 'Joplin' Biopic, Tony Winner Nina Arianda To Star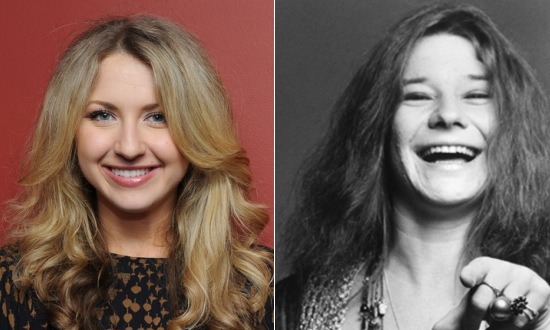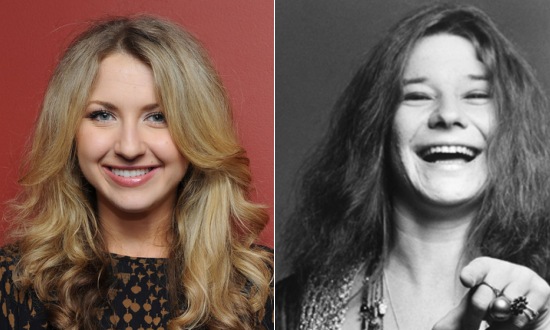 Despite plenty of attempts, Hollywood's had quite a bit of trouble getting a Janis Joplin biopic off the ground. But that's not going to stop enterprising young filmmakers from trying anyway. The latest director to take a stab at bringing the rock icon's story to life will be Sean Durkin, director of last year's indie hit Martha Marcy May Marlene. He'll be teaming up with another name who's almost as new to Hollywood as he is, as Tony-winning stage actress Nina Arianda has signed on to play the lead role in the unimaginatively titled Joplin. More details after the jump.
Deadline reports that Durkin's film will be a relatively low-budget affair, with a price tag of just under $20 million. Even so, it won't skimp on background material. Newman already has the rights to 21 of Joplin's most famous tunes, as well as the rights to arrangements by Joplin's backing band Big Brother and the Holding Company, so this won't be a case of a musical biopic having to eschew music actually written by its subject. (Ahem.) Newman also has the rights to the letter collection Love, Janis, the David Dalton biography Piece of My Heart, hundreds of hours of interviews, and three appearances by Joplin on the Dick Cavett show.
Arianda's casting comes as a bit of a surprise, considering that higher-profile stars like Pink and Zooey Deschanel have been linked to the role in the past. However, Newman points to her Tony-winning performance in Venus in Furs as evidence that he made the right decision. "I've never in my life seen an actress walk on a stage and convey the duality of vulnerability with overheated sexuality, which is what Janis was all about," he said. If the film finally gets made, and if Arianda's as good as he says, it could be an attention-grabbing start to her movie career. Although she's played supporting roles in a handful of titles over the past couple of years — Win Win, Higher Ground, and Midnight in Paris among them — Joplin would mark her first starring performance in a feature film.
Durkin was relatively unknown until last year, when his feature debut Martha Marcy May Marlene took the festival circuit by storm. Since then, he's signed on to work on a TV adaptation of The Exorcist for Morgan Creek, but Joplin will mark his sophomore cinematic effort. Martha Marcy May Marlene proved what he could do with a complicated female lead, so he seems like a fantastic choice to helm Joplin. The film is aiming to start shooting in early 2013.