Theme Park Bits: Disney Imagineers Brainstorming Marvel Park In Anaheim, Marvel Adventure Planned For Dubai, Justice League Ride Coming To Australia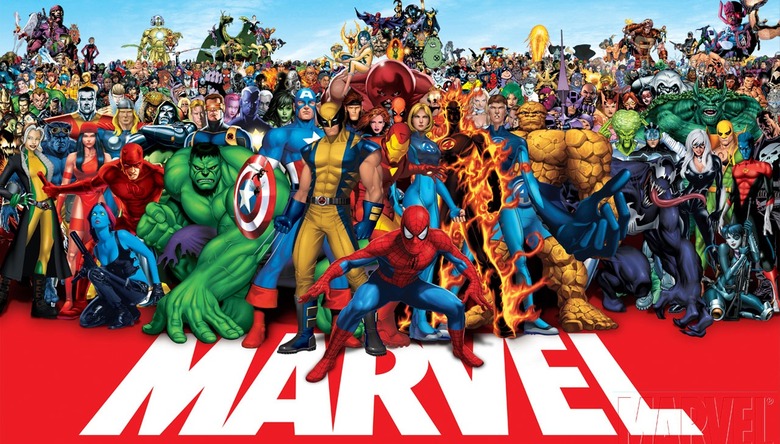 Forget Disney princesses and boy wizards — the most intriguing theme park plans right now all have to do with costumed heroes. After the jump:
The Justice League is heading to Australia in the form of a theme-park ride
Walt Disney Imagineers are brainstorming a Marvel theme park for Anaheim...
... while Dubai's IMG Group breaks ground on its Marvel Adventure park
Marvel Adventure will likely consist of smaller attractions like stores, dining facilities, and "a range of interactive entertainment experiences featuring Marvel characters, rather than larger rides. While Disney is backing the venture, it's stressing that the project comes from a licensing agreement that does not involve Disney parks or Walt Disney's famous Imagineers. [LA Times, MTV]
But the Imagineers will be involved in Disney's plans for a different Marvel attraction, this one in the U.S. Mice Chat reports that WDI has already mocked up a detailed model of a Marvel park for Anaheim, which will feature "thrill rides and energetic shows aimed at teens and adults." While Marvel's agreement with Universal precludes any of the Disney World parks from featuring the superheroes, Disney wants to take full advantage of the fact that its Anaheim location is under no such restriction. The company hopes to put Marvel parks in various locations around the world, but Anaheim is likely to get the first one.
The Marvel park would be set up as a third park alongside the two existing parks in Anaheim, the original Disneyland and Disney California Adventure. The mock-up uses the 100 acres on and around the existing Toy Story parking lot for its model, but as nothing is confirmed yet it's not clear what will change between now and the park's theoretical opening.
And it is purely theoretical at this point. Mice Chat says Disney will wait to see how California Adventure's recent relaunch performs before giving the Marvel theme park the green light. In addition, Disney and the city of Anaheim will need to work on significantly updating parking and transportation plans before they can open a new park, and the company will need to pick up extra lodging to accomodate the added traffic from Marvel park visitors. But given what a valuable property Marvel is for Disney, it seems likely that the parties involved will do what they can to make it work.
Meanwhile, Warner Bros. is brewing some big plans as well for its stable of comic book heroes. A ride called Justice League: Alien Invasion 3D is set to open this September at Australia's Warner Bros. Movie World. The "epic 3D interactive ride experience" will invite parkgoers to fight alongside DC's beloved heroes as they battle against "millions of evil alien spores."
According to Theme Park Tourist, guests will line up for the ride in a building modeled after the Hall of Justice, where they'll watch a "live" newscast of Vicki Vale reporting on the extraterrestrial attack. Once they get past the "high-tech scanning device" and the pre-show area, riders will board one of twenty "tactical assault vehicles," with "special laser optical blasters" that they can use to shoot at the aliens. The five-minute will incorporate eight giant 3D screens, sixteen animatronic figures, and an original music score. Keep an eye on MyFun.com for updates. [via SHH]