Wes Anderson Approaches Johnny Depp, Jude Law, Angela Lansbury And His Regulars For Next Film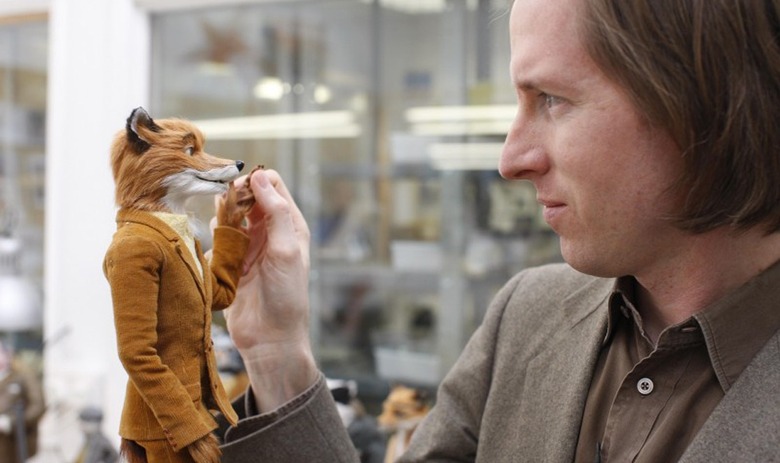 When Wes Anderson was promoting Moonrise Kingdom, the writer/director told us his next film would "not be family friendly." The same can't be said for the cast. Twitchfilm is reporting Anderson has once again approached an impressive ensemble for the next project, including Johnny Depp, Owen Wilson, Bill Murray, Edward Norton, Jude Law, Jeff Goldblum, Adrien Brody, Willem Dafoe and Angela Lansbury. It's a great mix of new blood and the usual Wes Anderson Players. Oh, and the Murder, She Wrote star. Read more below.
Twitchfilm says that Anderson has at least approached all of the above actors, though no one has officially been announced. You'd imagine anyone who has already appeared in an Anderson film, such as Wilson, Murray, Norton, Goldblum, Brody and Dafoe, might already be locked. Depp is likely a little more of a long shot but he's regularly picked parts to work with great directors and Anderson is certainly that. Lansbury is a crazy wild card, too, but one has to wonder if her Broadway background might offer a clue to the role.
Besides Anderson's quote that the movie is "not family friendly" he's also previously revealed that Owen Wilson would be part of it and that it's set in Europe. Expect more info to be announced soon as Moonrise Kingdom just became Anderson's second most successful film of all time, behind The Royal Tenenbaums.
I've said it before and I'm sure many will agree. Anderson long ago reached the status that he can make anything and I'll be excited to see it. What's great about this cast, if it holds true, is that it'll make general audiences feel the same way.
Do you think this casting sounds accurate?