Christopher Nolan Won't Produce 'Justice League' Or Further Batman Films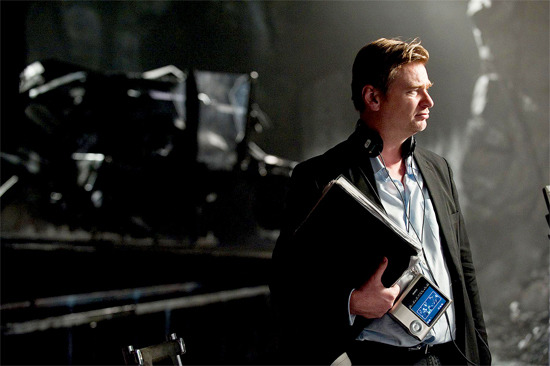 Get ready for the flood of Christopher Nolan quotes from the press conference and interviews that took place in the past couple days. We've already heard about the Charles Dickens influence on The Dark Knight Rises, and now we've got a statement from Nolan about what we can — or can't — expect from him in the future.
Jeff Robinov of Warner Bros. once said that Nolan would be involved in producing future versions of Batman at the studio, even if he did not direct the films. We know that Nolan is quite done with his take on Batman, and now he says that he's walking away from all of it after his latest film is released. That means he won't work as a producer on future incarnations of the character, starting with Justice League, which is being developed now, and going forward into whatever they may be.
Asked about possible intentions for producing more Batman films, the director told EW that he has "none at all." Nolan added, "we're finished with all we're doing with Batman. This is the end of our take on this character."
And, just so that things are clear, here's an additional quote:
Batman will outlive us all, and our interpretation was ours. Obviously, we consider it definitive and kind of finished. The great thing about Batman is he lives on for future generations to reinterpret, and obviously, Warners will have to decide in the future what they're going to do with him. We've had our say on the character. ...
I've got no plans to do anything more, and certainly, no involvement with any Justice League project.
That's counter to what Jeff Robinov said last year. ("We have the third Batman, but then we'll have to reinvent Batman...Chris Nolan and [producing partner and wife] Emma Thomas will be producing it, so it will be a conversation with them about what the next phase is.") Even at the time his notion seemed optimistic, and I can't say I'm surprised at the idea that Nolan doesn't want to be chained to Batman for the foreseeable future.
Additionally, and to the surprise of no one, Christian Bale says he hasn't talked to anyone at WB about taking part in Justice League, or so he tells one station: