Stop-Motion Animation Bits: See Laika Make 'ParaNorman' Lead From Scratch, Watch Interactive Video From 'Frankenweenie' Set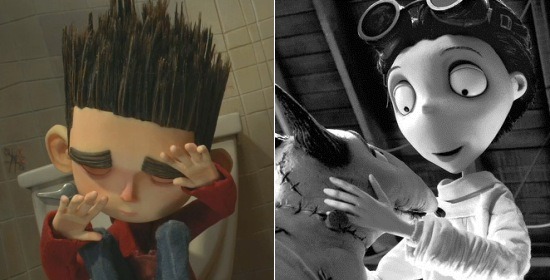 Apparently, something about stop-motion animation and family-oriented horror comedy just goes hand-in-hand. Over the next few months, we'll be getting not one but two such movies. The offbeat ParaNorman, from Coraline studio Laika, will hit first in August, while Tim Burton's 3D black-and-white feature Frankenweenie will hit a few weeks before Halloween.
Each production has just released a video offering a closer look at just how films get made, whether it's clothing the characters or building the sets. Hit the jump for more.
Of course, there's a whole lot more that goes into bringing this adorable little guy to life. But it's a nifty glimpse at the behind-the-scenes efforts that go into creating this kind of movie. And it looks like a lot of work, even if the speeded-up action makes the process look fairly simple.
Kodi Smit-McPhee (The Road) voices the character we just saw getting made, a kid with the unusual ability to communicate with dead people. When an ancient curse is unleashed, the misfit Norman suddenly becomes his town's best hope for survival. Also featuring the voices of Anna Kendrick, Christopher Mintz-Plasse, Leslie Mann, Casey Affleck, John Goodman, and more, ParaNorman hits theaters August 17.
The interactive Frankenweenie video isn't interactive, sadly, but you can check it out by clicking on the photo below. The 360° feature offers a good look at the London set, and you can click around to get better looks at what everyone's up to: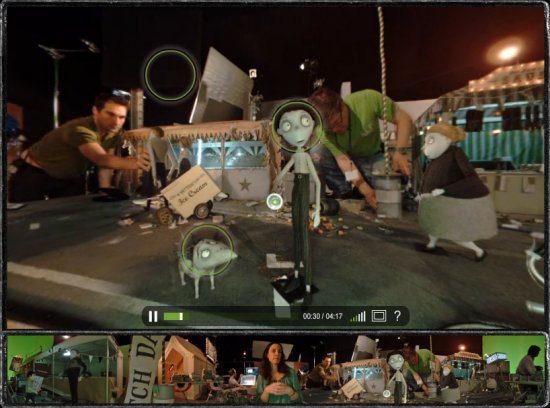 [via First Showing]
Frankenweenie is actually a feature-length adaptation of a short film by Burton from the '80s, and it looks like a return to form in more ways than one. Burton's recent run of movies haven't been so great, but everything we've seen out of Frankenweenie so far looks utterly charming. Let's just hope the actual film lives up to its marketing.
The Mary Shelley-inspired tale follows a young scientist (Charlie Tahan, Charlie St. Cloud) who finds a way to bring his beloved dog Sparky back from the dead. Unfortunately, he doesn't figure on the unintended consequences that result from wielding such power. Winona Ryder, Martin Short, and Martin Landau also star. Frankenweenie will open on October 5, just in time for the year's spookiest season.