'Dinosaurs Vs. Aliens' Web Series Trailer: Barry Sonnenfeld Teams Up With Grant Morrison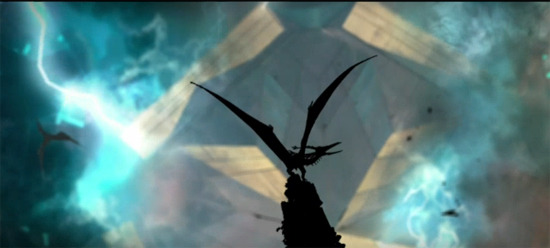 Yahoo is really getting into the game of making original animated series; we just saw the trailer for Tom Hanks' sci-fi series Electric City, for example, and now there is another project in the offing. This time it's a trailer for Dinosaurs vs. Aliens, a motion comic series created by famed comic book writer Grant Morrison and Men in Black director Barry Sonnenfeld. The title pretty much gives you the entire concept in a nutshell, and will probably make you wonder how this made it through the aftermath of Cowboys & Aliens.
Have a look below.
Looks fine, I suppose — definitely has dinosaurs and aliens. Watching this trailer does makes me wish that there was input from wonderful comic artist Steve Bissette, whose series Tyrant featured some of the best comic book renditions of dinosaurs to hit the page. Even without him, however, the show looks fine. It debuts July 23.
From critically acclaimed director, Barry Sonnenfeld, (Men in Black 3), and fan-favorite comic book writer, Grant Morrison, (All Star Superman), comes DINOSAURS VERSUS ALIENS – a tale of an epic battle for the fate of the Earth that was never recorded in history, until now!