MGM Unhappy About 'Raging Bull II,' Sues Producers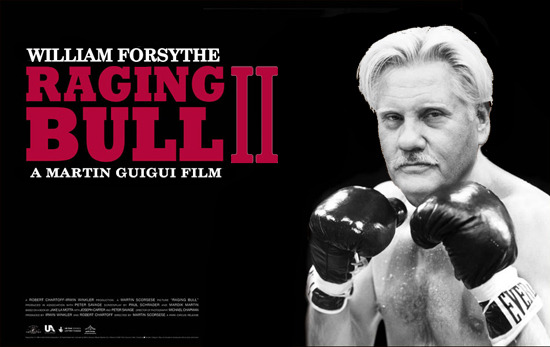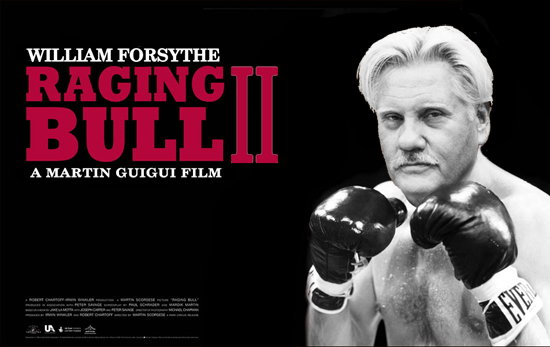 You might have wondered how Jake LaMotta and producers have the right to make a film named Raging Bull II, when no participant in the original film, save LaMotta, is involved.
MGM started wondering the same thing, then checked back over the old contracts LaMotta signed with United Artists (now owned by MGM) when the first film was being produced. And then the studio filed a lawsuit calling for production on the prequel/sequel to halt, and for none of the footage to ever be released.
Deadline reports on the MGM lawsuit, which argues that LaMotta's original contract from 1976 names United Artists, and therefore current owner MGM, as the "successor-in-interest" for LaMotta and co-author Peter Savage's first memoir and any "owner-written sequel." The first memoir became Martin Scorsese's movie. In other words, MGM gets rights of first refusal to anything LaMotta writes about his boxing career.
The lawsuit also says that producers of the new film are "publicly associating the Sequel Picture" with the original, which is an obvious point based on the title alone. The suit says the sequel will tarnish the value of Scorsese's film, which is a pretty standard copyright-infringement argument. The studio says it has tried to get LaMotta and producers of Raging Bull II to comply with the original contract, to no avail.
No word from the production yet, which is in production now. MGM wants this one to hurt, and is asking for "punitive and exemplary damages and more awarded in an amount sufficient to punish the RB II defendants and to deter those who would commit or knowingly seek to profit from similar actions, now or in the future."
Raging Bull II is written by Rustam Branaman and Martin Guigui based on LaMotta's memoirs, and directed by Guigui. It stars William Forsythe as the older Jake LaMotta, and Mojean Aria as the younger version of the boxer, with Joe Mantegna, Tom Sizemore, Penelope Ann Miller, Natasha Henstridge, Alicia Witt, Ray Wise, Harry Hamlin, Bill Bellamy, and James Russo.