TV Bits: 'Dexter' Season 7 Teaser, FX Explains Why They Rejected 'Breaking Bad,' 'Steel Magnolias' Remake Trailer, Olivia Wilde Reprises Her Role On 'Tron Uprising'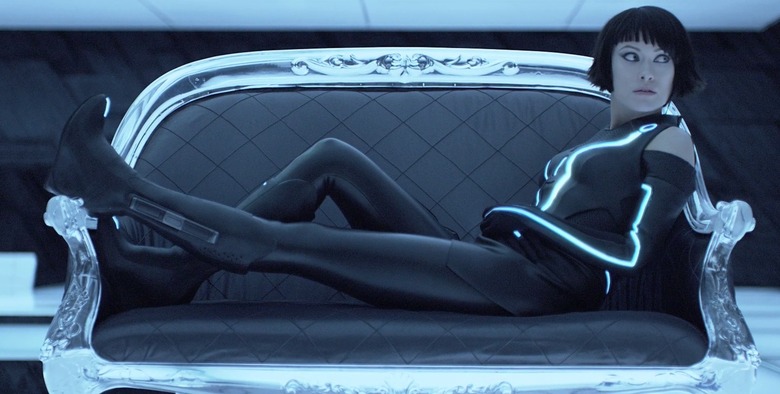 Watch the trailers for two wildly different shows, find out why one company passed on one the best television shows ever, and check out a cool movie tie-in, below in this edition of TV Bits. After the jump, learn more about the following.
The trailer for the seventh season of Dexter is blur.
FX explains why they passed on Breaking Bad before it ended up on AMC.
Steel Magnolias is getting remade as a Lifetime movie and now you can watch a trailer.
Olivia Wilde will reprise her role as Quorra on Disney XD's Tron Uprising.
Everyone has a list of shows people tells them they need to watch but they just haven't gotten around to yet. For me personally, Dexter is on that list. So I can't exactly comment on what you see in this trailer, and guess what? Neither can fans. Showtime has decided to pack a ton of images in about five seconds and you can check it out below. Then, head to TV Line to see some screen caps and discuss. Dexter's penultimate seventh season starts September 30.
Before AMC picked up Breaking Bad, FX had a chance to air it. At the time, the Fox owned TV show had a bunch of similarly themed, dramatic shows (The Shield, Rescue Me, Nip/Tuck, etc.) and it was a bit too similar so they passed. Now, fast forward, and it's a bit of a regret. Here's a quote from FX President John Landgraf on KCRW's The Business via EW:
We had three dramas with male antiheroes and we looked at that script and said, 'Okay, so here's a fourth male antihero.' The question was: 'Are we defining FX as the male antihero network and is that a big enough tent?'...Look, it was a wonderful script. If I had known Vince Gilligan was going to be one of the best showrunners in television, and Breaking Bad was going to be literally one of the very best shows in television, I would have picked it up despite the concept. But the truth of the matter is anybody who does what I do for a living, who's honest, will tell you that you're making decisions based on too little information all the time, and you make good ones and you make bad ones.
Steel Magnolias remains one of the most popular and referenced dramas from the 1980s. Its star-studded cast and sad story struck a chord with audiences and, to this day, it's mentioned as one of those cultural milestones for people who cried when they saw it for the first time. Lifetime TV is now remaking the film with its own star-studded and African-American cast. The remake stars Queen Latifah, Alfre Woodard, Phylicia Rashad, Jill Scott and airs later this year. Check out the trailer below.
Finally, in a very cool turn of events for Tron fans, Olivia Wilde will play her Tron Legacy character Quorra on Disney XD's Tron Uprising. Toy News International picked up on the casting from the following description of this week's episode:
 "Isolated" – After making a daring theft for a valuable data cube from General Tesler's base, Beck, as The Renegade, escapes on his light jet over the Sea of Simulation. Paige engages The Renegade in an aerial dogfight and the two nemeses crash on a remote island. Upon discovering the island is disintegrating into the sea, the two foes must call a temporary truce and are forced to work together on a plan to survive. These unfolding events cause Paige to reflect on her personal history and the life she led before turning into a soldier of the Occupation. Paige reveals she once knew the program Quorra (voiced by Olivia Wilde, "TRON: Legacy") who was on the run from the Occupation and hid in Paige's hometown, in a new episode of "TRON: Uprising," THURSDAY, JULY 5 (8:00-8:30 p.m., ET/PT) on Disney XD.