New Photos From 'The Hobbit' Show Wary Bilbo, Dwarves In Barrels, And Gollum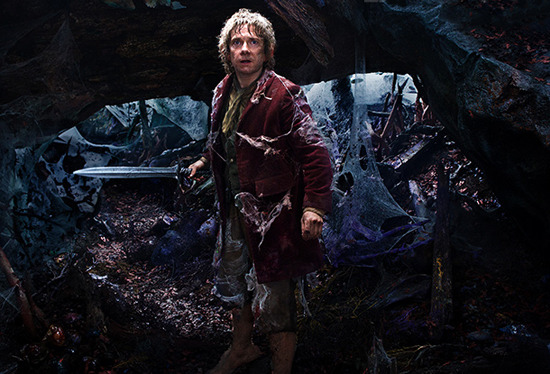 Next week we'll likely see some new footage from Peter Jackson's The Hobbit: An Unexpected journey, but for now let's have a gander at ten new photos from the film. Pete mentioned EW's cover story on the film in passing earlier today, but the site also has a whole batch of images that some of you won't want to miss.
That's Martin Freeman in warrior pose as Bilbo, above, and after the break you'll get a look at Gollum, as well as at Cate Blanchett as Galadriel, Hugo Weaving as Elrond, and a bunch of dwarves stuffed into barrels for a river escape. Since Comic Con could ignite the whole "does shooting/projecting at 48fps suck or does it not?" conversation, for now let's just check out the revival of Jackson's vision of Middle-Earth.
The Hobbit: An Unexpected Journey opens on December 14th. [EW]