Superhero Bits: The Amazing Spider-Man, Dark Knight Rises, Avengers, Iron Man, More Spider-Man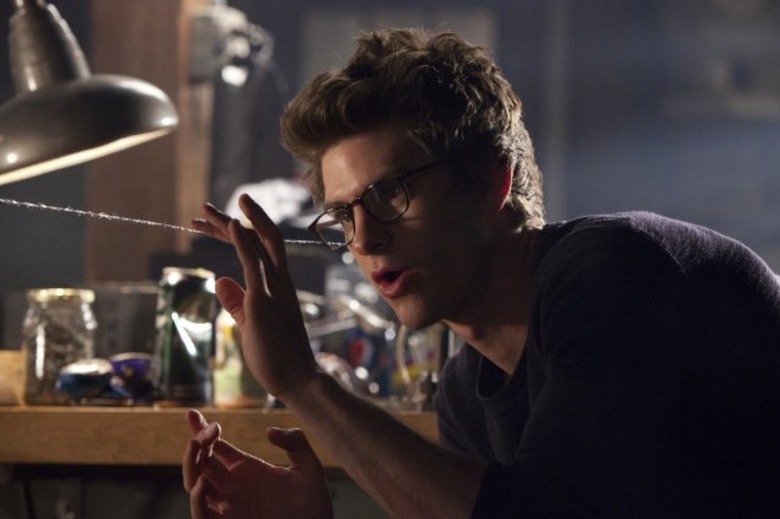 With The Amazing Spider-Man opening today, we have lots of Spidey in today's Superhero Bits. Want to hear an explanation of the film's complex equation? How much did it make at midnight last night? What's up with that last scene? Why was it missing a key piece of dialogue and how can dressing like Spidey get you a free burger? How will The Amazing Spider-Man sequels attempt to mimic The Avengers? Has the official runtime of The Dark Knight Rises been revealed? Which Superman fan film is going viral? Read about all this and more in today's Superhero Bits.
This might be a minor spoiler for The Amazing Spider-Man but the equation at the center of the film, the decay rate algorithm, is explained by the team at Science Friday. (Bookmark this for after the movie maybe.)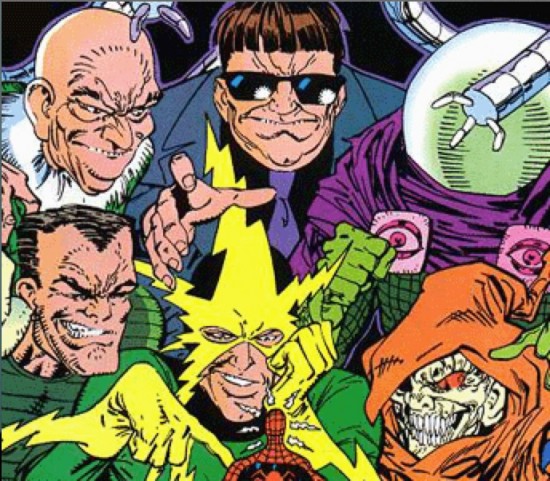 Talking to Superhero Hype, The Amazing Spider-Man producers suggested introducing a new villain in each film, and then combining them as the Sinister Six kind of like The Avengers, was an option. Which is weird because...
The Amazing Spider-Man Facebook (via ScreenCrush) revealed Sony plans on doing ONLY three movies:
The Amazing Spider-Man is the first installment in a movie trilogy that will explore how our fave hero's journey was shaped by the disappearance of his parents.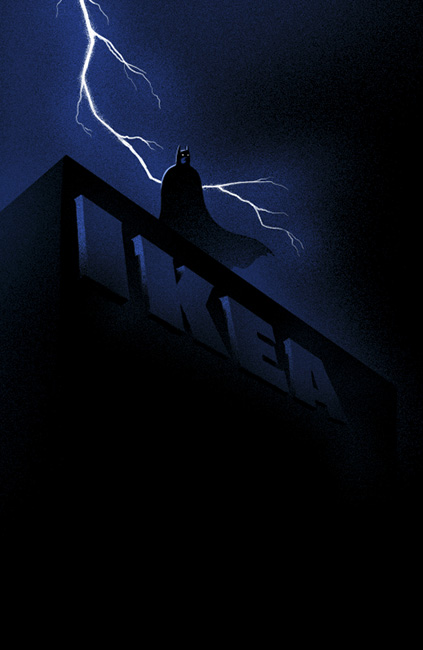 Olly Moss and Daniel Danger started a new Tumblr for their silly Batman images called Defective Comics and Moss added the new image above.
The Dark Knight Rises runs exactly 164 minutes and 27 seconds and has a new official plot description. Thanks to Superhero Hype:
It has been eight years since Batman vanished into the night, turning, in that instant, from hero to fugitive. Assuming the blame for the death of D.A. Harvey Dent, the Dark Knight sacrificed everything for what he and Commissioner Gordon both hoped was the greater good. For a time the lie worked, as criminal activity in Gotham City was crushed under the weight of the anti-crime Dent Act.
But everything will change with the arrival of a cunning cat burglar with a mysterious agenda. Far more dangerous, however, is the emergence of Bane, a masked terrorist whose ruthless plans for Gotham drive Bruce out of his self-imposed exile. But even if he dons the cape and cowl again, Batman may be no match for Bane.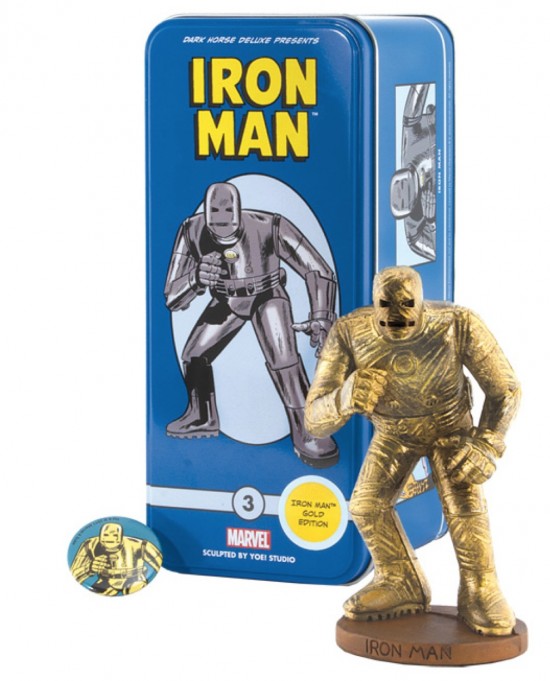 Dark Horse has some cool comic book related exclusives at their booth come San Diego Comic-Con such as this Iron Man. Visit darkhorse.com for more.
Hollywood.com did a fantastic breakdown of Spider-Man fandom that deserves more than just this bit, so I urge you to check it out.
Due to the amount of graphics and images included in Superhero Bits, we have to split this post over FOUR pages. Click the link above to continue to the second page of Superhero Bits.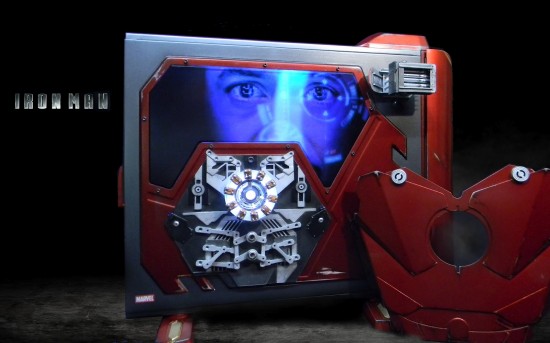 Blue Horse Studios did an amazing Iron Man/The Avengers mod on a computer and you have to see the huge gallery of awesome process photos.
Empire Online has a great interview with Anne Hathaway talking about The Dark Knight Rises and there's a side bar where costume designer Lindy Hemming talks about Catwoman's costume. Here's an excerpt:
Chris Nolan and I were trying to work out why a woman who is sort of modern and trendy and cool would go around wearing cat-ears! The logic is that when her goggles go up, the shape of the goggles makes the ears. We think it's really cool. We're very, very pleased with it. But, oh God, we went through so many incarnations to make it happen. I don't know if you've seen jewelers, or when you go to the dentist, and they've got that thing that looks into your mouth and they've got magnification and everything... that was my inspiration. We bought loads of sunglasses and we made them do things with cardboard, and then we got a product designer to come and work with us, so we started making our version of a night-vision goggle, or magnification goggle, that she uses when she's doing her cat-burgling.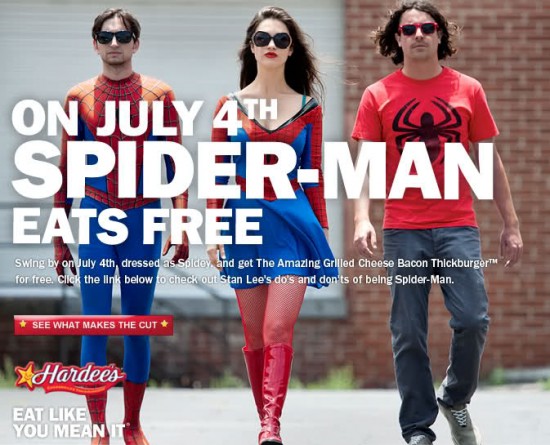 Head into Carl's Jr. on July 4 dressed as Spider-Man and you'll get a free hamburger thanks to The Amazing Spider-Man. Head here for more details. Thanks to CBM.
The Chicago Tribune (via CBM) says AMC is adding a ton of Dark Knight Rises midnight shows to meet demand.
Get More: Movie Trailers, Movies Blog
If you've seen The Amazing Spider-Man, maybe you realized a key line of dialogue was missing. Well Marc Webb talked to MTV about the omission.
Feel like wearing a Spider-Man mask on your iPhone? The Spider-Man AR Book is now available on your mobile device and has a bunch of augmented reality options. Read more at App Advice.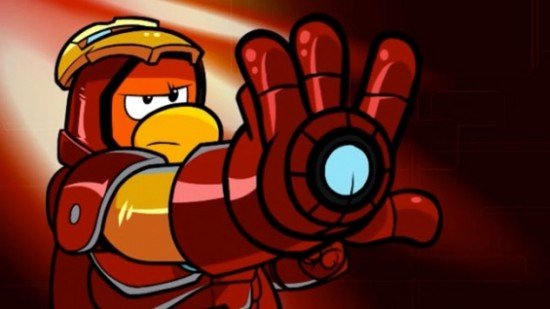 Disney's Club Penguin did an Avengers themed event and experienced their biggest traffic day ever. Read more at Hollywood Reporter.
The Amazing Spider-Man opened on over 300 IMAX screens today and, last night, made $7.5 million at midnight – a very respectable number. It could pull in $150 million over the weekend.
Due to the amount of graphics and images included in Superhero Bits, we have to split this post over FOUR pages. Click the link above to continue to the third page of Superhero Bits.
How exactly did Spider-Man do all that real swinging in The Amazing Spider-Man? Popular Mechanics did a great article on the physics of it in addition to the above video.
Who better than the gang at Comic Book Movie to throw out five ideas for the Justice League movie?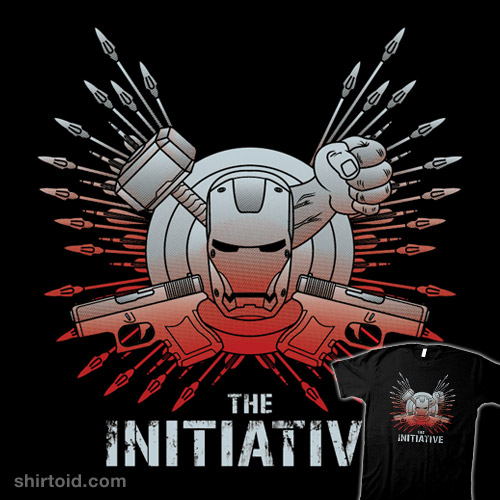 Red Bubble (via Shirtoid) has this cool Avengers/Expendables mashup on the site.
Film School Rejects picks the five best action scenes in the Spider-Man movie universe.
Animator David Stodolny did this great little Hulk film.
If you plan on watching the Sam Raimi-directed Spider-Man this weekend, Film School Rejects has devised a drinking game just for that passtime.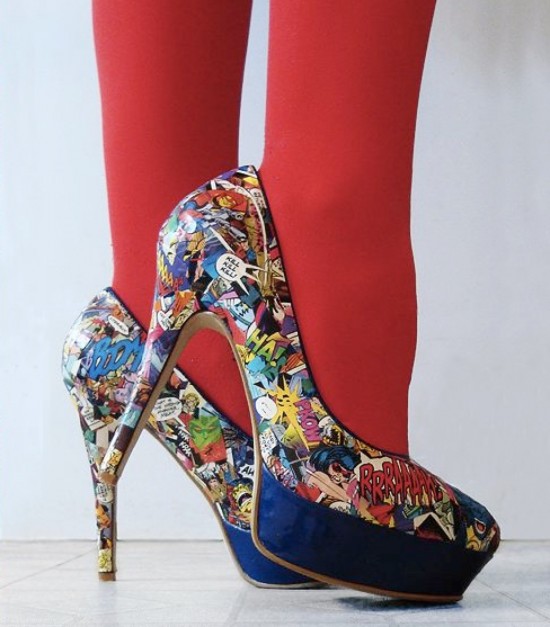 ironspy via Fashionably Geek has a tutorial to make these comic book high heels.
When The Avengers hits Blu-ray, a new Second Screen app will go online allowing you to watch the movie in a different way. Read more at Engadget.
Due to the amount of graphics and images included in Superhero Bits, we have to split this post over FOUR pages. Click the link above to continue to the final page of Superhero Bits.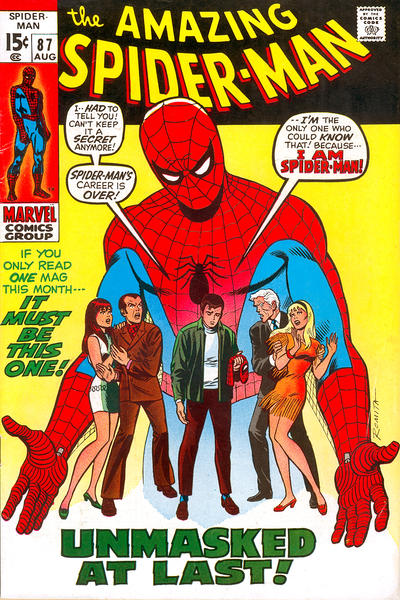 Blastr has a huge gallery of the 50 best Amazing Spider-Man covers of all time.
Speaking of classic Spider-Man, the NY Post has a profile on his co-creator, the reclusive Steve Ditko.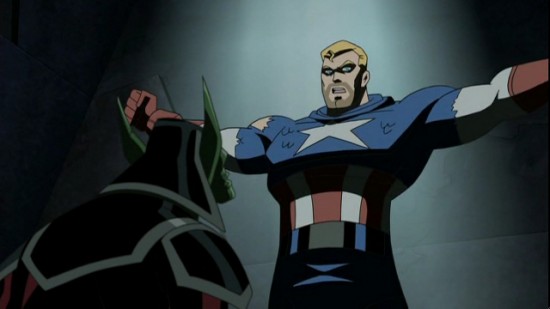 IO9 has a clip from Avengers: Earth's Mightiest Heroes that shows Captain America trying to wield Mjolnir.
If you haven't seen The Amazing Spider-Man yet, Cinemablend has 10 things you need to know before you do so.
A new Superman fan film called Bizarro Classic by Robb Pratt is going viral today. Thanks to Comic Book Movie for the heads up.
Never one to avoid controversy, Badass Digest has written a defense of the dancing in Spider-Man 3.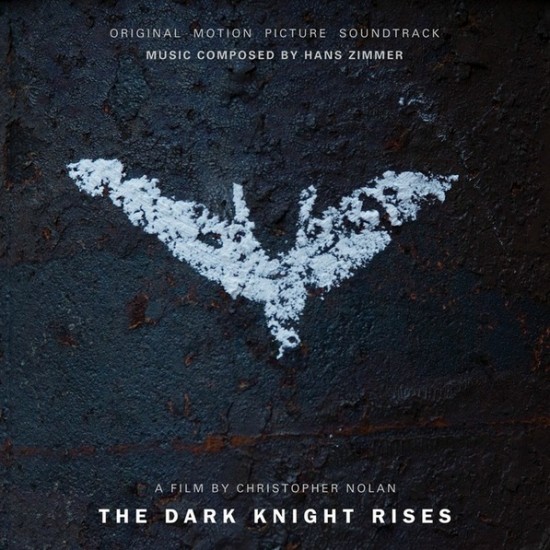 Watertown Music has extended the previews of The Dark Knight Rises score for your listening pleasure.
After you see The Amazing Spider-Man, read Badass Digest's thoughts on the post credits scene. Spoilers follow.