VOTD: Preparing An IMAX Theater For 'The Dark Knight Rises'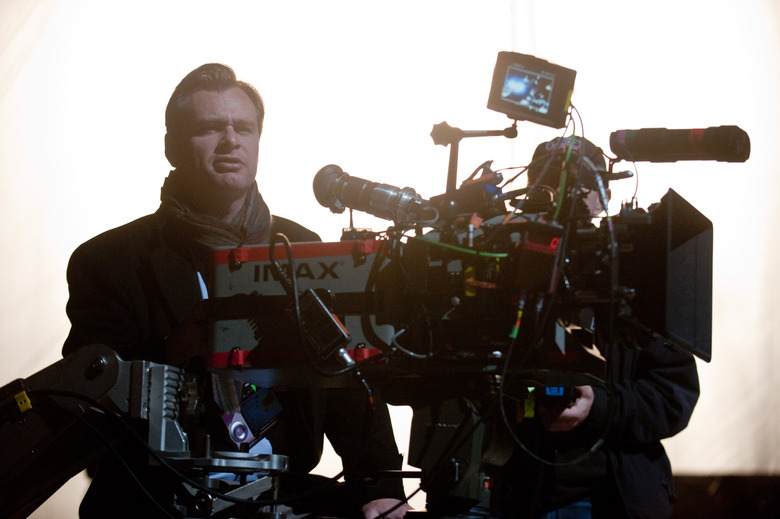 Two hours and 45 minutes of 70 mm film means The Dark Knight Rises is, literally, a big movie. Christopher Nolan's choice to shoot his new Batman film in full IMAX means that the IMAX film prints will weigh up to 600 pounds when fully assembled (and people wonder why theaters are switching to digital). In a new video posted from the Liberty Science Center in New Jersey, which has the largest IMAX screen in North America, you can see the incredible lengths some theaters will have to go to in preparation to show the epic conclusion of Nolan's series.
Thanks to The Black Zebra on YouTube (via Comic Book Movie) for posting this video.
Here are some of the crazy numbers revealed in the video.
The film is two hours and 45 minutes long and will be delivered on roughly 50 reels. Those 50 reels will take about 10-12 hours to splice together and then six hours to move and string up to be screened. When complete, it'll weight about 600 pounds. The gentleman from the Liberty Science Center said he hopes Warner Bros. delivers the film by July 13 otherwise it's going to be a mad rush to get it ready for early test screenings prior to opening.
The film will also be screening in digital IMAX formats but, as has been well-covered on this site in the past, the film IMAX's are the biggest and best. Over a third of the film will be presented IMAX while the rest will just be larger.
If you want to see The Dark Knight Rises in IMAX at the Liberty Science Center, the biggest IMAX in the country, head to this site.
A little technical but, still, very cool. Are you going to see The Dark Knight Rises in IMAX?