'The Dark Knight Rises' TV Spot Is All About Catwoman; Another Long-Rumored Character Confirmed?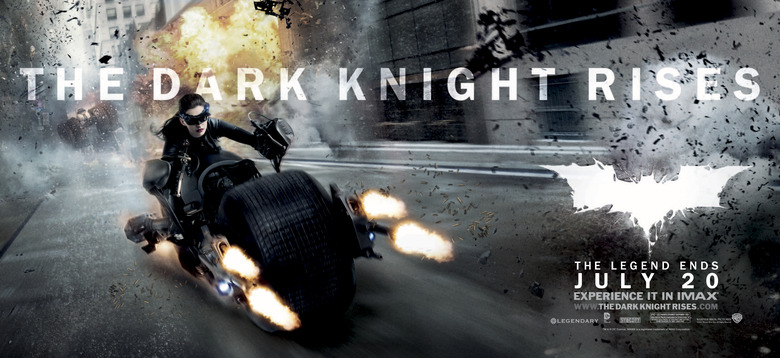 We've seen plenty of footage from The Dark Knight Rises so far this year, but Warner Bros. has a record to break, and The Avengers isn't going down without a fight. So here is a new TV spot for Christopher Nolan's third and final Batman movie. The focus here is on the interplay between Bats (Christian Bale) and Catwoman (Anne Hathaway), and there's some new footage to show off their occasionally lightweight banter. Well, lightweight for this series.
In addition, after the embedded spot below is what seems to be confirmation that one long-rumored character will indeed appear in the film. If you'd rather not know the details, just check out the spot and don't scroll down any further.
Now it's time to add some fuel to an old rumor fire. One character who has been in both of Nolan's previous Batman films has been speculated as an ingredient in The Dark Knight Rises, but no one has been willing to confirm or deny his presence. The site HeyUGuys has a list of actors attending the film's European premiere, and the presence of one person in particular (not Liam Neeson) is being taken as confirmation that he's also in the film. It's a leap, sure, but we'll let you read the list and see what you think:
Christian Bale, Tom Hardy, Anne Hathaway, Liam Neeson, Joseph Gordon-Levitt, Marion Cotillard, Cillian Murphy, Morgan Freeman and Michael Caine
Is it too much of a stretch to think that Mr. Murphy's presence at the premiere is more than a nod towards the fact that he's been part of the series from the beginning? Could be. Please discuss below.
The Dark Knight Rises opens on July 20.