Busy Luc Besson Adds Tommy Lee Jones To Comedy 'Malavita,' Sets Adaptation Of French Comic 'Valerian'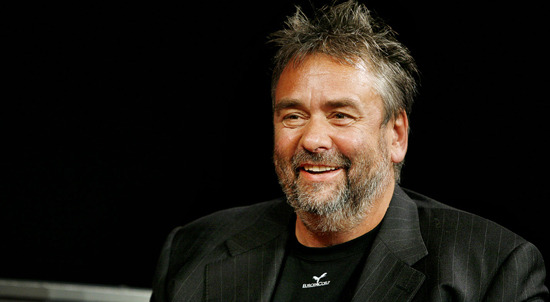 Luc Besson is really gluing his ass to the director's chair. Though he directed a good handful of movies since 2000 (Angel-A, three Arthur and the Invisibles films, The Extraordinary Adventures of Adele Blanc-sec, and The Lady) his directorial output has seemed to take a back seat to writing and producing efforts. (Admittedly, that could be an inaccurate perception based on those films' presence in North America; in Europe, it may not seem as if Besson had any lull at all.)
Regardless, Besson now has three big directorial projects lined up. One is an action thriller in which Angelina Jolie will star; that will shoot in early 2013 after Maleficent is done. Another is an adaptation of the late '60s French comic series Valerian, which Besson will write and direct.
And then there is Malavita, the "darkly comedic crime thriller" that already has been set to star Robert De Niro and Michelle Pfeiffer, and which just added Tommy Lee Jones.
Variety insists that the Angelina Jolie movie will happen early next year, and it seems like the push on that one gives Besson time to make Malavita.
Jones will play an FBI agent in the film, which features De Niro and Pfieffer as a married couple tied to the Mafia. They move to France through the efforts of the Witness Protection Program, but once they're set up in their new home they can't quite leave the old mob ways in the past. Jones will be the FBI guy who has to wrangle the couple into shape in order to keep their low profile overseas.
The film is based on Tonino Benacquista's book Badfellas, and Relativity is co-producing and co-financing with Besson's EuropaCorp, with an August shoot set on the calendar.
And then there is Valerian, which (assuming it happens) will presumably come after the Jolie film. It is currently untitled, but the comics, created by Pierre Christin and artist Jean-Claude Mezieres, follow "the adventures of space- and time-traveling agent Valerian and femme sidekick Laureline." The comic is far more well-known in Europe than it is in the US, though series sci-fi readers here likely know some of the installments. Valerian ran from 1967 to 2010.
This isn't the first association between Besson and some of the Valerian creators, as Besson hired Mezieres as a conceptual designer on The Fifth Element. [Variety]