'Looper' Theatrical Trailer - The Sci-Fi Battle Between Bruce Willis And Joseph Gordon-Levitt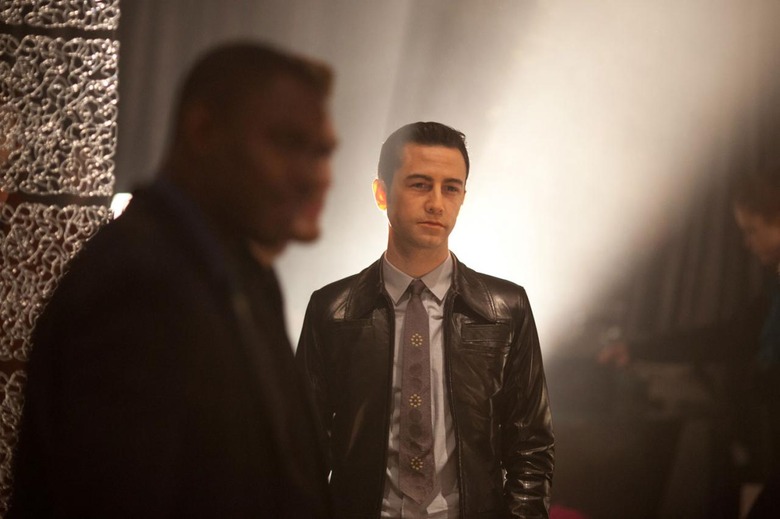 Did you think yesterday's international trailer for Rian Johnson's time traveling, sci-fi action film Looper was good? Then you're about to really lose your mind. Sony has just released the domestic theatrical trailer, which will likely be attached to The Amazing Spider-Man, and it blows that one out of the water.
Where the international trailer was just building off the already fantastic teaser trailer, this one goes further, showcasing us so much new, amazing looking stuff that it might be too much for the spoiler weary to handle. That said, audiences are bound to flip when they see Joseph Gordon-Levitt and Bruce Wills swap quips and punches in a diner. The film will be released September 28. Check out the new trailer below.
Thanks to Yahoo Movies for this piece of perfection.
I have a feeling this is a trailer many of us are going to go through frame by frame, especially the second half, because there is some truly beautiful looking stuff there. Slow motion, things floating, how it all goes together is anyone's guess. What we do know is that Johnson's film co-stars Emily Blunt, Paul Dano, Noah Segan, Piper Perabo, Jeff Daniels and this is the plot description:
In Looper, time travel will be invented – but it will be illegal and only available on the black market. When the mob wants to get rid of someone, they will send their target 30 years into the past, where a "looper" – a hired gun, like Joe (Gordon-Levitt) – is waiting to mop up. Joe is getting rich and life is good... until the day the mob decides to "close the loop," sending back Joe's future self (Willis) for assassination.