'Fun Size' Trailer: Dorothy Loses Spider-Man In 'Chuck' Creator's Big-Screen Debut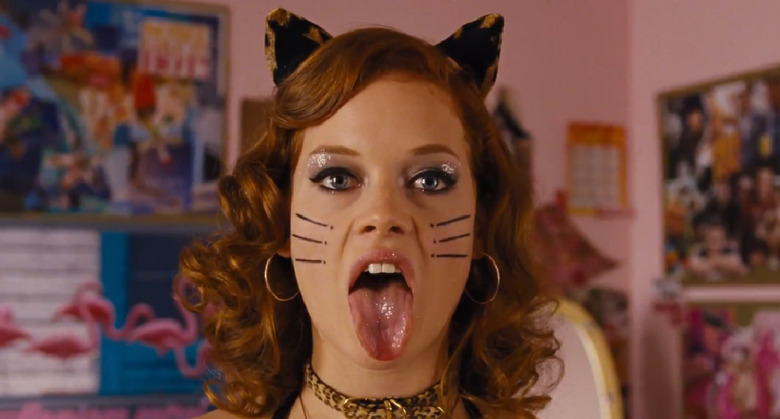 In the decade or so since he hit Hollywood, Josh Schwartz has become a high-profile name in television. He first gained attention for creating the smash hit The O.C., and followed up that success by co-creating Chuck and Gossip Girl. And now that he's conquered the small screen, he's got his sights set on taking over the big one.
Schwartz is making his feature directorial debut with the holiday teen comedy Fun Size, a sort of Adventures in Babysitting with Halloween costumes. Nickelodeon breakout Victoria Justice plays Wren, whose plans to attend a Halloween party are scuttled when her mother (Chelsea Handler) forces her to take her weird little brother Albert (Jackson Nicoll) trick-or-treating.
Her night takes yet another turn for the worse when she loses her little brother, sending her on a frantic search to recover him with the help of her best friend April (Suburgatory's Jane Levy). Meanwhile, Albert's up to his own insane adventures, involving a brokenhearted man and some criminal activity. Watch the trailer after the jump.
[via Movies.com]
I've got a soft spot for these "one wild night" movies (e.g., Dazed and Confused, Can't Hardly Wait, Superbad), and Fun Size has the potential for some wacky shenanigans. But nothing about this trailer really stands out, aside from maybe Levy's energetic performance as the requisite sassy BFF. In fact, I wish she'd been tapped for the lead. Justice has been getting positive notice for her work on TV's Victorious, but she looks pretty bland here. Perhaps the next trailer will prove more interesting.
Also starring Thomas Mann, Riki Lindholme, Johnny Knoxville, and Josh Pence, Fun Size opens October 26 — just in time to serve as a cautionary tale for any high schoolers forced to care for their little siblings on Halloween night.