Entire 'Community' Cast Returning For Season 4, Including Chevy Chase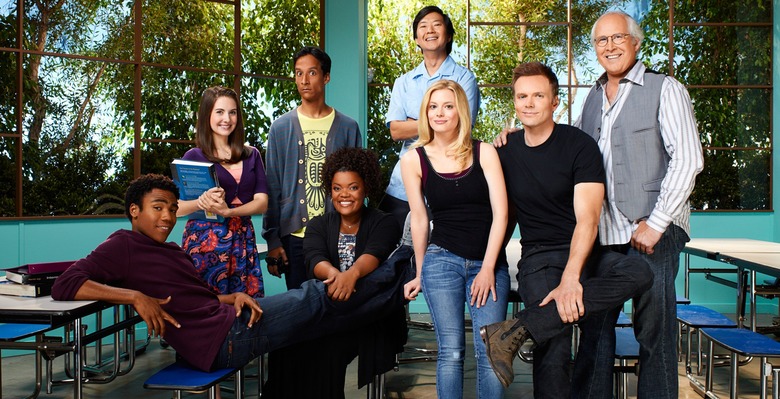 Community fans who are still reeling from the loss of showrunner/creator Dan Harmon will be happy to hear that at least some of the other key players on the series remain firmly locked in place. The entire core cast is officially set to return for the NBC comedy's upcoming fourth season. Aside from noted discontent Chevy Chase, I don't know that there was ever much doubt the stars would be back, but it's good news all the same. More details after the jump.
But apparently he's gotten past his problems with the show, because Deadline reports that Chase is definitely coming back — along with his co-stars Joel McHale, Danny Pudi, Gillian Jacobs, Alison Brie, Yvette Nicole Brown, Donald Glover, Jim Rash, and Ken Jeong. Replacing Harmon at the top will be new showrunners David Guarascio and Moses Port, veterans of ABC's Happy Endings and The CW's Aliens in America.
With a scheduled return date of October 19, Community (and fellow Friday-nighter Whitney) will be among the last of NBC's fall premieres. Unfortunate as it is to wait so long for the series return, it's probably for the best if it gives the cast and crew extra time to adjust to the big staff shakeup. In the meantime, you can see some of the cast convene for San Diego Comic-Con next month. While Chase, Glover, Jeong, and Rash will be sitting out the event due to other commitments, McHale, Brie, Pudi, Brown, and Jacobs are all expected to show up.