VOTD: 'Evil Dead' Tribute Animation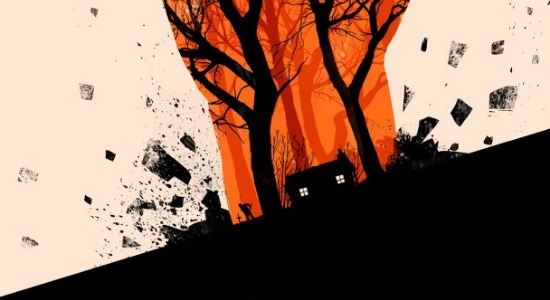 Be it movies, music, painting or something else, the best art inspires action in the people who view it. Sometimes that inspiration can lead you to change your life, or maybe simply inspires more art. Daniel Kanemoto is a huge Evil Dead fan and when he saw Olly Moss' 2010 Mondo poster for Sam Raimi's The Evil Dead, he was so inspired by the image he decided to do a little animation showing his love of the franchise. The result is now online: a 90 second ride through the three films with a Moss finale. Check it out below.
Thanks to Poster Collective for the heads up. Here's the video.
Here's Kanemoto's description of the work from the Vimeo page:
I created all the artwork in the sequence, but the final image is directly inspired by an incredible EVIL DEAD poster created by Olly Moss. The moment I saw it, I only wanted to see it move – which is how I feel about all great posters. The new wave of artists working with Mondo have made movie posters worth collecting again, and that's a great thing. I hope to someday join their ranks.
And I can't wait to see the new EVIL DEAD remake. My studio specializes in title sequences, and I want the opening credits for this new journey to the cabin to be just as frightening and original as the film they introduce. (I would not-so-secretly love a chance to pitch my take, and if that's even close to possible, I'm open for business at exmortisfilms.com.)
The Moss poster not only inspired this beautiful work, it inspires many collectors to dig deep in their wallets. The print, which originally sold for $35 now regularly sells for four figures.  Here's the full image: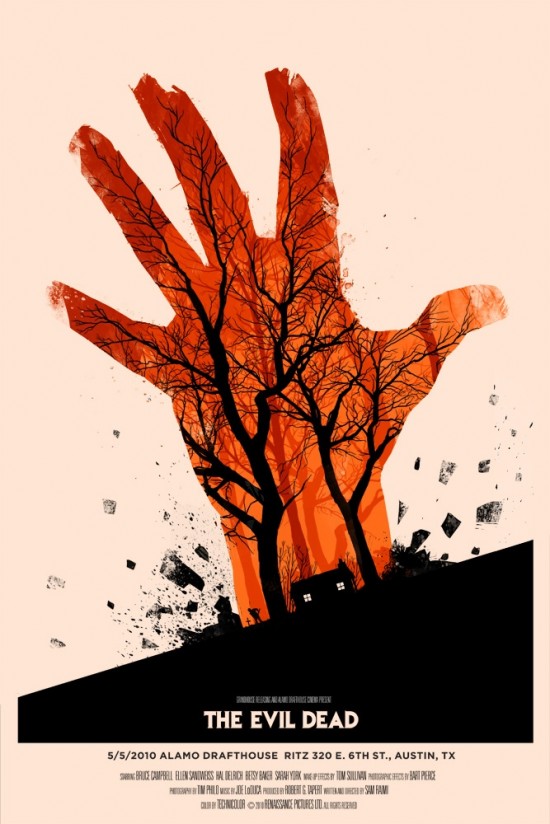 What do you think of the above video? Have you ever been inspired by art to do something like that?