Exclusive Clip From Fascinating Documentary 'The Imposter'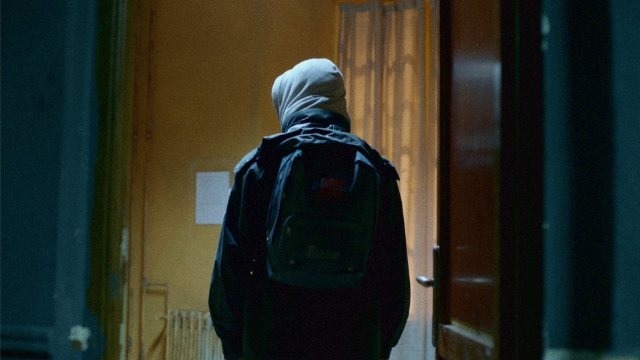 If one of your family members disappeared for almost four years and then came back into your life, would you recognize them? How could you be sure this person, who you once thought you knew so well, was actually who they said they were? You're probably thinking that you'd just know the person, no questions asked. Bart Layton's fascinating documentary The Imposter, however, suggests that might not always be the case.
Nicholas Barclay disappeared at the age of 13. Years later, his family got a call saying that he'd been found in Spain. His sister flew out to see him, and brought him home. All was right with the world. Except for one thing: the person they thought was Nicholas wasn't Nicholas. It was a Frenchman named Frédéric Bourdin.
The Imposter, which received rave reviews at Sundance and South by Southwest, opens in New York July 13 before expanding to other cities throughout August. We're lucky enough to have an exclusive clip. In it, you'll see one of the dozens of incredible feats Bourdin had to overcome to convince the Barclay family he was, in fact, Nicholas.
Here's our exclusive clip from The Imposter.
It seems almost too unbelievable, doesn't it? Incredibly, it's all true, and in the film you'll see more instances like the one above where Bourdin weasels his way through the hoops of proving a false identity. You see how the pain of a family, finally healed, could blind them to the truth and how hard it is to finally accept a cruel reality. The Imposter is frightening but incredibly engaging.
For more information on the film, when it'll open, and more, visit whoistheimposter.com. Here's the official synopsis:
A gripping thriller straight out of real life, THE IMPOSTER is an original film experience that walks the razor's edge between true-crime documentary and stylish noir mystery.
The twisting, turning tale begins with an unsettling disappearance – that of Nicholas Barclay, a 13 year-old Texas boy who vanishes without a trace. Three and a half years later, staggering news arrives: the boy has been found, thousands of miles from home in Spain, saying he survived a mind-boggling ordeal of kidnap and torture by shadowy captors. His family is ecstatic to have him back no matter how strange the circumstances – but things become far stranger once he returns to Texas.
Though the family accepts him, suspicion surrounds the person who claims to be Nicholas. How could the Barclay's blonde, blue-eyed son have returned with darker skin and eyes? How could his personality and even accent have changed so profoundly? Why does the family not seem to notice the glaring differences? And if this person who has arrived in Texas isn't the Barclay's missing child . . . who on earth is he? And what really happened to Nicholas?
Director Bart Layton fuses confessional interviews, strikingly creative re-enactments and suspenseful storytelling into a film that asks the audience to play detective – as they ferret out the blurred evidence between a family who seems desperate to believe, a private investigator obsessed with resolution and a lonely thief whose only loot is human identities. Yet, just when it seems the puzzle of Nicholas Barclay has come together, another corkscrew twist turns everything upside down – and draws the audience deeper into THE IMPOSTER'S lacerating questions about truth, perception and why people are so tempted to pretend, to fib and, most of all, to fool ourselves.
A&E Indie Films, Film 4 and Channel 4 present a RAW production in association with Red Box Films and Passion Pictures, THE IMPOSTER. The film is directed by Bart Layton and produced by Dimitri Doganis. The executive producers are Simon Chinn (PROJECT NIM, MAN ON WIRE) and John Battsek (ONE DAY IN SEPTEMBER, RESTROPO, THE TILLMAN STORY, PROJECT NIM).