'Looper' International Trailer: Rian Johnson's Sci-Fi Story Is Revealed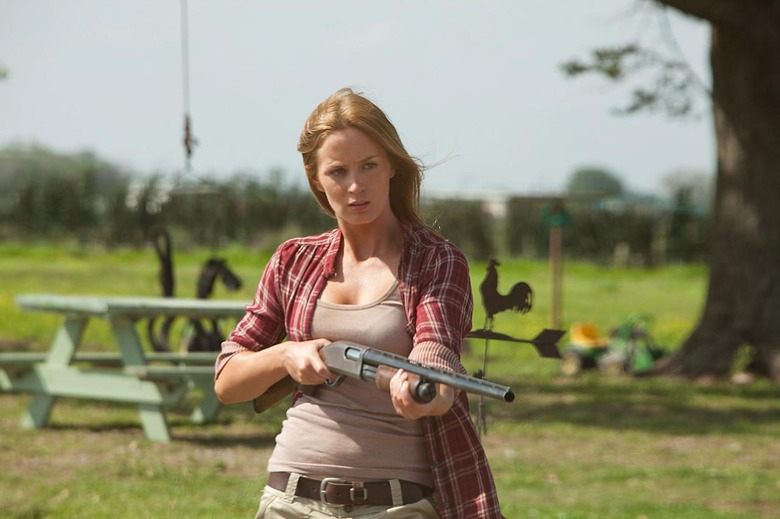 The first trailer for Rian Johnson's upcoming sci-fi action film Looper gave a great sense of the time traveling world the writer/director has created. Now a second trailer has come online and it takes that and builds upon it with more story, character, action and pure awesome.
Check out the international trailer for Looper, starring Joseph Gordon-Levitt, Bruce Willis, Jeff Daniels, Emily Blunt and more. It'll be released September 28.
Here's the plot description for the film that will make it a little more clear:
In the futuristic action thriller Looper, time travel will be invented – but it will be illegal and only available on the black market. When the mob wants to get rid of someone, they will send their target 30 years into the past, where a "looper" – a hired gun, like Joe – is waiting to mop up. Joe is getting rich and life is good... until the day they decide to "close the loop", sending back Joe's future self for assassination.
What's great about this trailer is that, unlike the first one which just set up the world, now we've got our driving plot line. Joe of the future comes back to kill The Rainmaker, the big boss of the future, who is screwing things up. It's a very, very Terminator influenced turn of events and the addition of a gorgeous, shotgun toting girl in the person of Emily Blunt only adds to that.
The main question I have, though, is who are we going to be cheering for in this? Willis' Joe seems to have good intentions. Does he become our protaganist? Is it possibly that Gordon-Levitt's character actually becomes the T-800 and is the bad guy? I think they probably team up but the grey area is very exciting nonetheless.
Looper looks amazing. Agreed?