'Lost' Director Jack Bender To Direct Legendary's 'Devolution', From 'World War Z' Author Max Brooks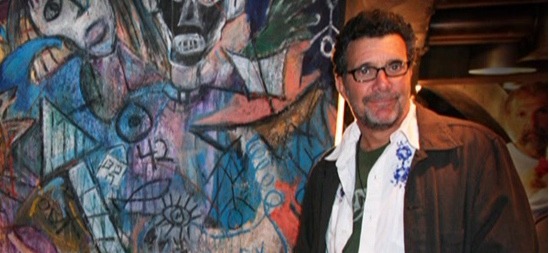 Max Brooks' World War Z may be experiencing some turbulence on its way to the big screen, but that's not getting in the way of his blossoming Hollywood career. Among his upcoming projects are a thriller titled Devolution, which Lost director Jack Bender is developing and will direct for Legendary. While Brooks came up with the idea, it's David Leslie Johnson (Wrath of the Titans, The Walking Dead) who'll pen the script. More details after the jump.
While Devolution won't be Bender's first feature, he's worked primarily in television throughout his three-decade career. In addition to his well known work on Lost, his recent credits include episodes of Alcatraz, The Sopranos, Carnivàle, and Alias. However, he's shown signs of wanting to move into the big screen as of late. Bender was attached to direct Paramount's Jack Ryan reboot for a couple of years, but walked away this spring when the long, troubled development period started conflicting with his TV commitments. In addition, he was on board to direct 7 Minutes in Heaven for J.J. Abrams' Bad Robot, but we haven't heard much about it in the past couple of years. So Devolution could very well wind up being his first foray into theaters since 1995's Lone Justice 2.
As for Brooks, while his World War Z is suffering setback after setback at Paramount, his relationship with Legendary seems to be going very smoothly. He and Legendary CEO Thomas Tull recently came up with the idea for The Great Wall, a creature feature about the Chinese landmark, together. Brooks has also been named a "supporter" of the company's comic book imprint, which was announced in 2010.