Batman And Superman Will Both Appear In 'Lego: The Piece Of Resistance;' Chris Pratt Nabs Lead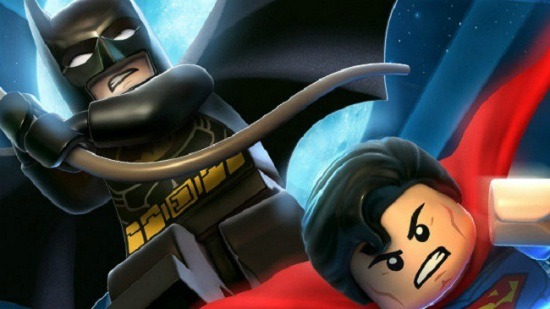 Everyone's dream comic book meet up is finally happening on the big screen, but in a very unexpected place. Batman and Superman, whose characters have long danced around the chance of appearing together on screen, will both appear in Warner Bros. upcoming 3D Lego film, Lego: The Piece of Resistance directed by 21 Jump Street helmers Phil Lord and Christopher Miller along with Robot Chicken director Chris McKay.
Will Arnett will voice Lego Batman and Channing Tatum has been approached to voice Lego Superman, but has yet to sign. Chris Pratt (Parks & Recreation) has signed to voice the film's lead Lego figure named Emmet. Read more about the story after the jump.
Variety broke the news of the cast and character additions. Here's what they say about Pratt's character and the drive of the movie, which will blend live action and animation:
Pratt will play Emmet, an ordinary, law-abiding, rules-following, perfectly average Lego mini-figure who is mistakenly identified as the most extraordinary MasterBuilder. He's drafted into a fellowship of strangers on an epic quest to stop an evil tyrant from gluing the universe together, a journey for which he is hopelessly and hilariously underprepared.
There's no word on how exactly the Lego versions of Batman and Superman will fit into the film, but, if you go by Lord and Miller's comments on the project a few months back, it makes a bit more sense:
It involves many worlds. Basically, the least qualified Lego characters in the universe having to keep the world from being frozen together.
You'd imagine, since Lego and DC have such a good relationship, one of the universes that's traveled to by Emmet will be some kind of comic book area.
Lego superheroes are very familiar to audiences, mostly because of the popular video games such as the recently released Lego Batman 2: DC Superheroes. Here's the trailer, which is kind of how you'd image Lego: The Piece of Resistance to look when it hits theaters on Feb. 28, 2014.
Are you disappointed Batman and Superman's first big screen team up will be in a Lego movie and not Justice League?