'Alex Cross' Trailer: Tyler Perry And Matthew Fox Play Cat And Mouse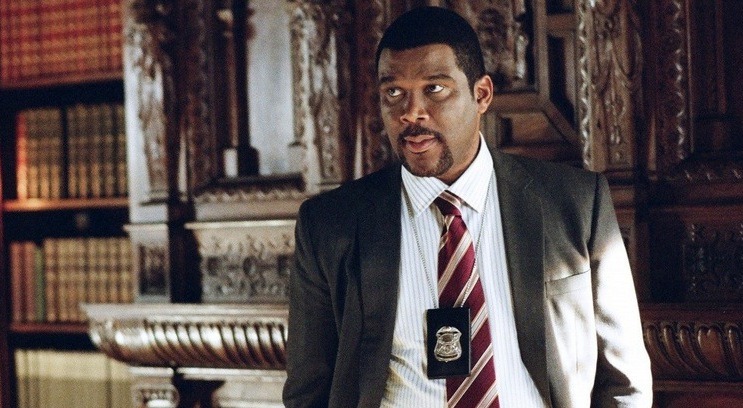 Ever since Tyler Perry was first
as Alex Cross in Summit's James Patterson franchise reboot, fans have understandably been pretty skeptical. Remember, this is a role once played by the great Morgan Freeman in Kiss the Girls and Along Came a Spider. Any actor would have his work cut out for him following an act like that, but Perry in particular — who's best known for his cross-dressing, comedic performances as Madea — seemed like an odd fit.
But the more optimistic among us were willing to give Perry the benefit of the doubt until we saw some footage, and now that the first trailer has hit we have a better idea of what Perry's capable of in the part. The upcoming Alex Cross features the DC detective engaged in a cat-and-mouse game with Picass0 (a nearly unrecognizable Matthew Fox), a psychotic killer. Watch the trailer after the jump.
[via
]
If anything, Perry might actually veer too far from Madea here. Say what you will about that character, at least she's lively. Perry's Alex Cross just seems to fall flat, with none of the depth or personality that Freeman brought to the role. It's extra disappointing when you recall that Idris Elba was once up for the part. I would've loved to see what the former Wire actor would've done in a younger take on Freeman's character. Let's just hope Perry is a little more awake in the full-length feature than he seems in this brief trailer.
On the flip side, how crazy does Fox look? Alex Cross already seems like one of those movies that suffers from having a villain that's infinitely more interesting than the hero. It's hard to tell from here whether Fox's turn as psycho killer Picasso will turn out to be more silly or inspired, but it definitely doesn't look boring.
Directed by Rob Cohen (The Fast and the Furious), Alex Cross also Edward Burns, John C. McGinley, Giancarlo Esposito, and Jean Reno. It opens October 19.