'Easy Money' Trailer - Joel Kinnaman's Breakout Performance Comes With Martin Scorsese's Stamp Of Approval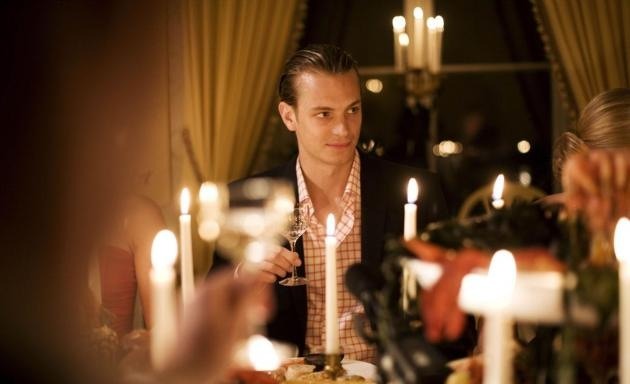 It's been several months since we saw the trailer for Snabba Cash II, but now comes the trailer for the first Snabba Cash. No, we're not getting our numbers mixed up. While the first film was a huge smash in Sweden back in 2010, it's only now getting around to a proper U.S. release, under the title Easy Money.
The Weinstein Co. have been waiting for the right moment to release it since they picked up the picture two years ago, and now that they're finally ready to go, they're giving it their best push. The new trailer comes with a "Martin Scorsese Presents" stamp of approval, name-checks Dragon Tattoo author Stieg Larsson, downplays the subtitles, and helpfully points out director Daniel Espinosa and star Joel Kinnaman's involvement in familiar American titles Safe House and The Killing, respectively. Watch it after the jump.
[via The Playlist]
While it's been a long wait for stateside audiences, it seems the Weinsteins were smart to keep patient with this film after all. Kinnaman's profile is much higher in Hollywood now than it was two years ago, thanks to his starring role on AMC's The Killing. Plus, with a starring role in the RoboCop remake coming up, he's only on his way up.
Likewise, Espinosa's Swedish success with Snabba Cash / Easy Money led to his directing the Hollywood actioner Safe House with Denzel Washington and Ryan Reynolds, which in turn could attract more American viewers to Easy Money when it makes its way over here. And on top of all that, while the Weinsteins were waiting for Kinnaman and Espinosa to get more famous, they used the extra time to get legendary filmmaker Scorsese to put his name on it. Well played, Weinsteins.
Naturally, given how in vogue Scandinavian crime thrillers are right now, an English-language remake is already brewing. Warner Bros. snapped up the rights back in 2010 and set Zac Efron to take over Kinnaman's part, but progress seems to be slow-moving at the moment. You're probably better off just watching the original Easy Money when it opens here, on July 27.