Might Viggo Mortensen Lead 'Dracula' Spin-Off Story 'The Last Voyage Of The Demeter'?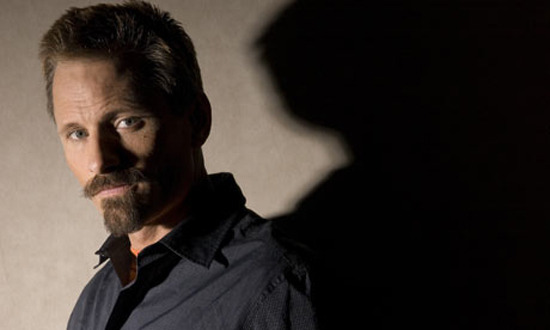 The Last Voyage of the Demeter is an unusual project, as it spins a brief interlude in Bram Stoker's Dracula — the voyage of the title character from Transylvania to England — into a feature-length thriller. The script has been kicking around for a while, and nearly got made a couple years back with David Slade directing and Noomi Rapace and Ben Kingsley in the lead roles.
Not long ago Neil Marshall was
for Millennium Films, and now there is a report that he has offered the lead role of Henry Clemens to Viggo Mortensen.
says the offer went out to Mortensen, and while we're still in the dark about when this will really get moving, it's good to know that Marshall is aiming high. The site also says that Ben Kingsley, against all expectations, is still attached to play the captain of the Demeter.
We still don't know too much about the script, the current draft of which is by Lowell Cauffiel, but thanks to Dracula we do know that the ship sets sail from Europe with a full crew and an unusual cargo, and that it arrives on the shores of England, washed ashore by a storm, with the captain lashed to the helm. Boxes of Transylvanian earth are in the hold and a creature that looks like a large dog leaps from the ship and escapes. The captain's log recounts the horrific voyage as some evil on board the ship gradually picked off the crew. (Described in the log as "Crew, five hands . . . two mates, cook, and myself, (captain).")
So, as we've said before, this sounds like Alien at sea, and while that premise could be fairly thin after seeing more than a few Alien-inspired stories, the idea of Viggo as one of the key cast members is fairly inspiring. And if someone wants to make a new version of Alien, this isn't a bad framework to use.