Chinese Audiences Will Get A Longer, "More Shanghai-Centric" Cut Of Rian Johnson's 'Looper'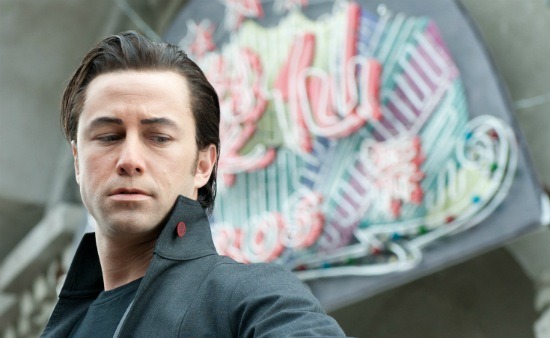 Usually, we have to wait for the Blu-ray/DVD release to watch deleted scenes or check out a new cut of a film. But in the case of Rian Johnson's highly anticipated Looper, we'll just have to travel to Asia. The sci-fi flick will be released in a longer "more Shanghai-centric edition" in Chinese theaters, which will include footage of the city's streets and landmarks per the request of Chinese financiers.
There may not be any need to get too jealous, however. The scenes were reportedly cut from the English-language version because they didn't test well with American audiences, who felt the film flowed better without them. More details after the jump.
While Americans complained that the sequences threw off the pacing of the movie, Chinese audiences were apparently just eager to see more of their country onscreen. "The Chinese didn't care about pacing, and they wanted the [China-set] scenes in, so we said OK," said an anonymous source involved with the film. Americans will still get a few glimpses of Shanghai within the film, just not as many.
In recent years, China has become a major player in Hollywood. As international box office becomes more and more important to a film's bottom line, studios are looking outward to see how they can attract viewers abroad — and as the most populous country in the world, China accounts for a hefty chunk of that overseas audience. Toss in the fact that Chinese laws limit the number of foreign-produced films that can be released in the country, and it's easy to understand how international co-production in general and Chinese co-production in particular has become an increasingly appealing option for American studios and filmmakers.
Which means we're likely to see more and more films catered toward the foreign market in the months and years to come. Hollywood is already doing what it can to entice international audiences. Recently, a Hong Kong paper suggested that Ben Kingsley's casting as the traditionally Chinese Mandarin in Iron Man 3 was an attempt to avoid alienating the country's viewers and producers; the LA Times also points out that Chinese censors made Sony remove scenes from Men in Black 3 that they perceived as offensive to Chinese audiences. Looper's regional-edit solution is just the next step in Hollywood's attempt to amp up their product's global appeal.