'Black Dynamite' Animated Trailer: "What More Can I Say? The Man Is Black!"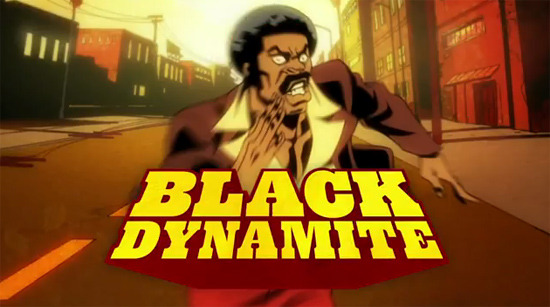 Watch out for the giant censor bar! The trailer is here for the Adult Swim animated series based on Black Dynamite, and it captures all the blaxpoitation excess of the 2009 film. It looks like the show characters in The Boondocks might watch, which is appropriate given that Carl Jones of The Boondocks is the exec producer.
Black Dynamite is a 30-minute animated series that tells all-new tales of Black Dynamite (voiced by Michael Jai White) as he fights street thugs, ninjas, the Man and the attentions of adoring sexy women. Helping out are Tommy Davidson (Cream Corn), Arsenio Hall (Tasty Freeze), Kym Whitley (Honeybee), and Byron Minns (Bullhorn).
This isn't quite safe for work, so if Black Dynamite's particular brand of action isn't something you think will fly in the office, wait 'til you get home.
Black Dynamite hits Adult Swim on July 15. [EW]