Alan Moore, Hater Of Alan Moore Movies, Now Writing Movies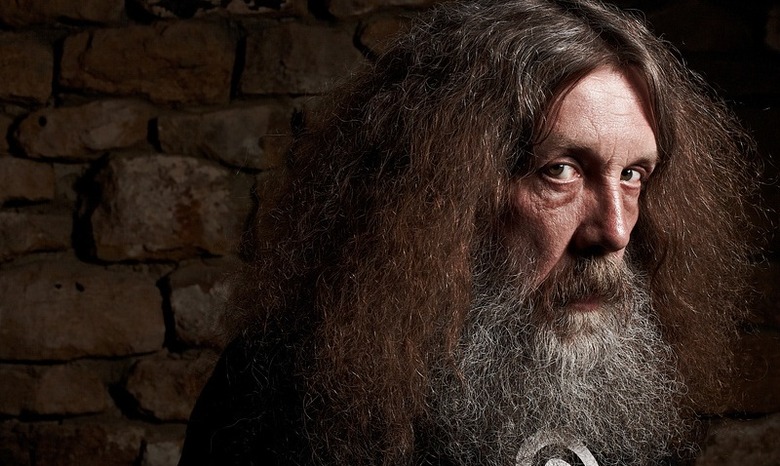 Although several several movies — including From Hell, The League of Extraordinary Gentlemen, V for Vendetta, and Watchmen – have been based on graphic novels by Alan Moore, you wouldn't necessarily know it by glancing at the credits. The writer has gone out of his way to distance himself from big screen adaptations of his work. He's been perfectly candid on his distaste for them, too, decrying modern cinema for "watering down our collective cultural imagination" during a conversation about Watchmen, for example.
But apparently that suspicion of Hollywood isn't stopping him from exploring moviemaking in general, or at least indie filmmaking. The legendary comic book scribe has just announced a short film series tentatively titled Show Pieces, which he'll be working on with commercial photographer Mitch Jenkins. More details after the jump.
Aside from vague descriptions of Show Pieces as "occult" and "noir flecked," very little has been revealed about the series. At present, we have no idea how many installments it'll eventually put out, or what the core premise is. But we'll know much more soon enough. The first episode, "Act of Faith," has already been filmed in London with Siobhan Hewlett in the lead, while its follow-up "Jimmy's End" is slated to shoot this summer in Northampton (as in England, I assume, not Massachusetts). The two parts will then debut this October at a The Creator's Project event in New York, before rolling out to a wider audience via TheCreatorsProject.com.
[Source: Twitch]