'Sesame Street' Headed To Big Screen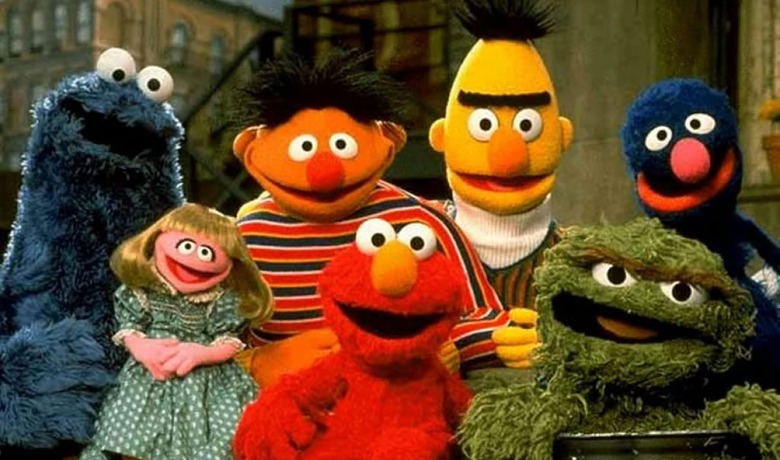 After Kermit and his gang (re)took Hollywood by storm last year, the town suddenly and predictably rediscovered a love for Jim Henson. A second Muppets movie quickly got underway, NBC picked up a new puppet sitcom, The Happytime Murders got a kickstart with the casting of Katherine Heigl, Fraggle Rock hired new writers, and earlier this week, the BBC announced the Muppet Show-esque No Strings Attached.
So it was only a matter of time before studios began eyeing one of Henson's most famous creations, Sesame Street. And indeed, it now appears that Elmo, Cookie Monster, Oscar the Grouch, and company are set to follow their Muppet pals to the big screen. More details after the jump.
Since its debut in 1969, Sesame Street has become one of the best known and best-loved shows of all time. The educational kiddie show has racked up some 138 Emmys over the course of its four-decade run, and its brightly colored characters are instantly recognizable to families all over the world. While it's definitely aimed at kids, it retains an appeal for adults as well, with appearances from grown-up celeb favorites (e.g., Jonah Hill, Feist, etc.) and the occasional viral parody video (e.g., "Smell Like a Monster," "Mad Men").
The new movie will mark the series' third time coming to the cinema, after 1985's Follow That Bird and 1999's The Adventures of Elmo in Grouchland. I was too young to watch the first when it came out and too old by the time the second rolled out, so I'll leave it to you to assess how successful they were at translating the show's charms to the feature film format. No plot details from the new Sesame Street movie have been revealed at this time.
Discuss: This is only tangentially (or, okay, not at all) related to the movie, but here is an amazing interview featuring Ricky Gervais and an extra-sassy Elmo that involves the word "necrophilia."