'Anna Karenina' Trailer: Director Joe Wright Returns To The Classics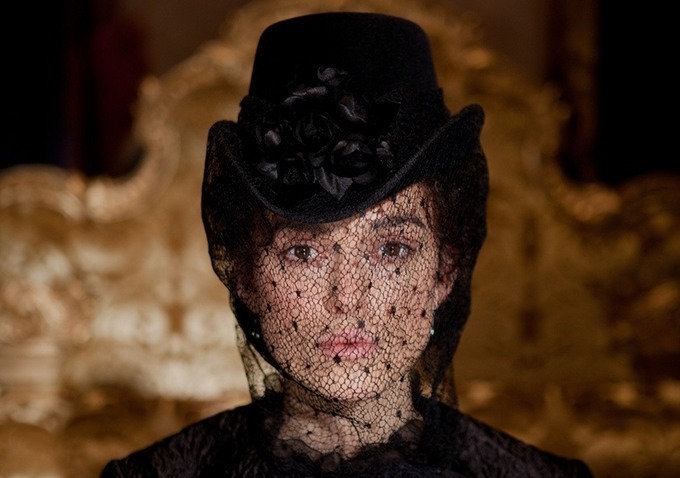 Joe Wright moved from the stately but intense period piece Atonement to the violent modern fairy tale Hanna without missing a step, and now he has danced back to period form with an adaptation of Leo Tolstoy's classic romance Anna Karenina. 'Danced' is exactly the word to use, as Wright shot most of the film on a single soundstage, and there is a very theatrical look to the sumptuous footage. If you hear a distant vibration, that's Baz Luhrmann quaking with envy, and awards-season fear.Tom Stoppard (Brazil, Shakespeare in Love, Rosencrantz & Guildenstern Are Dead) scripted, and the film stars Keira Knightley, Jude Law, Aaron Johnson, and Kelly Macdonald, with Matthew Macfadyen, Domhnall Gleeson, Alicia Vikander, Emily Watson, Olivia Williams and Ruth Wilson.
Check out the footage below.
I love the look that Wright has brought to this — he can sometimes be too attention-getting, but his general tendencies may have paid off here, much as they did with Hanna. This helps make 2012 quite a big year for literary adaptations.
Anna Karenina opens limited on November 9.
Set in late-19th-century Russia high-society, the aristocrat Anna Karenina (Knightley) enters into a life-changing affair with the affluent Count Vronsky (Johnson).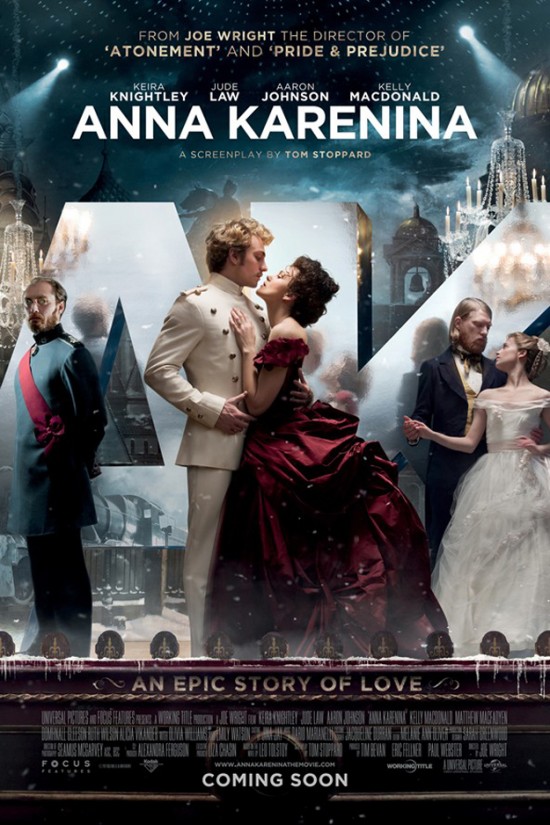 [Glamour Magazine , MSN]