Drew Struzan's 'The Thing' Theatrical Poster Gets The Mondo Treatment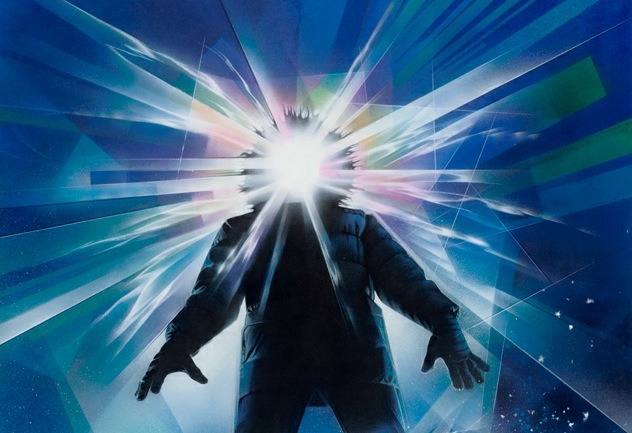 When you say "John Carpenter's The Thing" the first image that pops in your head might be Drew Struzan's legendary theatrical one sheet. The silhouetted man in a winter jacket with a bright light exploding out of his face has become the defining image of the awesome movie. Though others have tried to create equally iconic representations fo the film, no one has come close to duplicating Struzan's striking poster.
This Friday, the Alamo Drafthouse is hosting their Summer of '82 screening of The Thing. In an almost jaw-dropping stroke of awesomeness, they've talked Universal into allowing Struzan and Mondo to screenprint and release a limited edition version of the poster's original painting. Check out the full image and find out how and when you can buy these after the jump.
Head over to Movies.com for a full interview with Struzan where he tells the story of how he came up with this image and more. But we're just gonna stick to the poster for now. Here it is.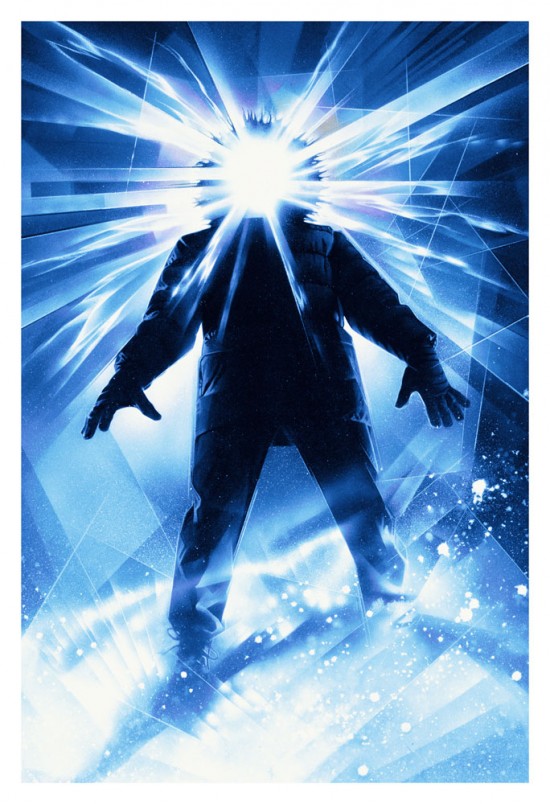 No text, just that gorgeous striking image. It's also bigger than a usual poster, but smaller than a theatrical one sheet: 26" x 38". It'll be released in a regular edition of 440 for $250 and a glow in the dark variant edition of 150 for $350. Super expensive, yes, but it's frigging Drew Struzan, possibly the greatest poster artist of all time. Also, while you can easily find this poster as a normal lithograph, this is a limited edition art collectible and will be highly sought after.
If all goes the same as previous Summer of '82 poster drops, they'll sell a certain number of these at the screening this Friday and then sell a small leftover selection online. Follow @MondoNews for the full details.
This screenprinting of previously released material opens a whole new can of worms. What legendary artistic posters would you like to see released in a similar fashion?